How to choose high quality artificial plants – 5 points

2021 05 19
When decorating homes or commercial spaces, artificial plants are a good choice. You can use artificial fence for courtyard walls, artificial boxwood for interior, and artificial green wall for commercial places. So how to choose reliable and high quality artificial plants?
1. 100% virgin material artificial plants
High-quality artificial plants are produced by 100% pure PE material, which can ensure products without any bad smell. Low-quality products may be made of second-hand materials, which will cause the product to have an abnormal smell. EdenVert artificial plants are made by 100% virgin material without any unpleasant smell.
100% virgin material can guarantee the excellent appearance of the product. This means that the color of the product is pure, the texture is more advanced and delicate, and the buckle link is stronger. Inferior raw materials may cause color differences and even molding defects. EdenVert make every leaf looks plump, tender and flawless. Our products show a complete and clear appearance with no small hole or burr in the leaves. Also, EdenVert products provide super tight joint which is reinforced with advanced design to ensure the product splicing and connecting solid.
High-quality materials can better show the design and give more possibilities to products designer. EdenVert is supported by superior quality material and excellent technology. Our professional design and R&D team aims to create perfect design options to help you enrich the product range.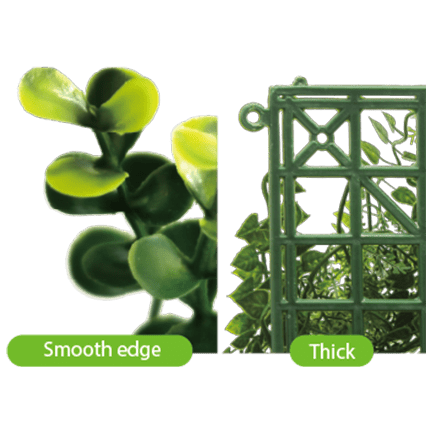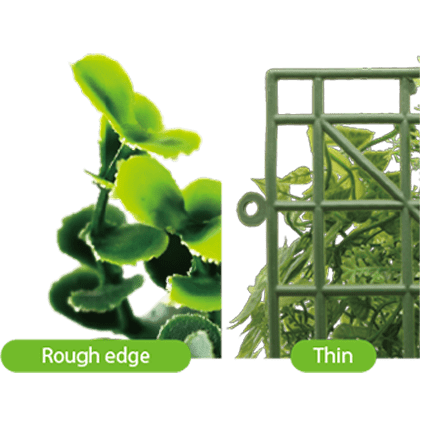 2.  Healthy & eco-friendly artificial plants
For health and safety considerations, artificial plants selection needs to be cautious, especially for children and pets. It is very important to choose a trustworthy brand. EdenVert products are tested by third-party certifications with rigorous healthy assurance, such as RoHs, PAHs and REACH, which prove our products are healthy and environmental friendly. Our 100% pure PE material leads to the 100% recycle of the products at the end of the life cycle.
RoHS: safe, non-toxic, and heavy metals free
REACH: free from substances of very high concern
PAHs: no cancer-causing chemicals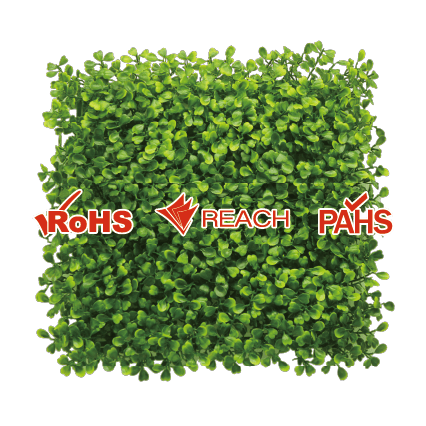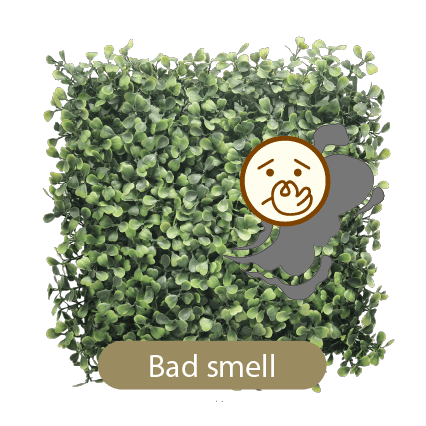 3. Fire retardant artificial plants
For some special spaces, such as public or indoor places, it is necessary to avoid flammable decorations. The fire resistance of our products is supported by experiments and has been certified by SGS. Compared with other suppliers, EdenVert provides you safer products and gives you more options.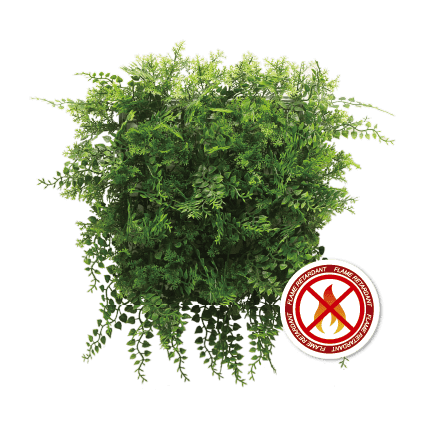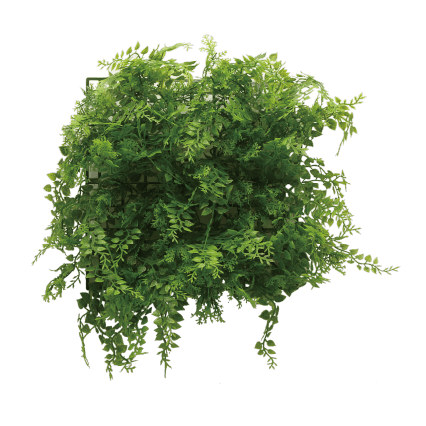 4. Anti-UV artificial plants
EdenVert artificial plants have the excellent anti-UV ability and pass 5000h ageing test. Powerful UV protection helps products keep bright colors longer and not easy to fade or brittle. EdenVert is a good choice for low latitude areas with strong sunlight, especially for outdoor decoration. Our artificial plants are manufactured through brilliant formula and can fit any weather to bring spring even in summer and winter.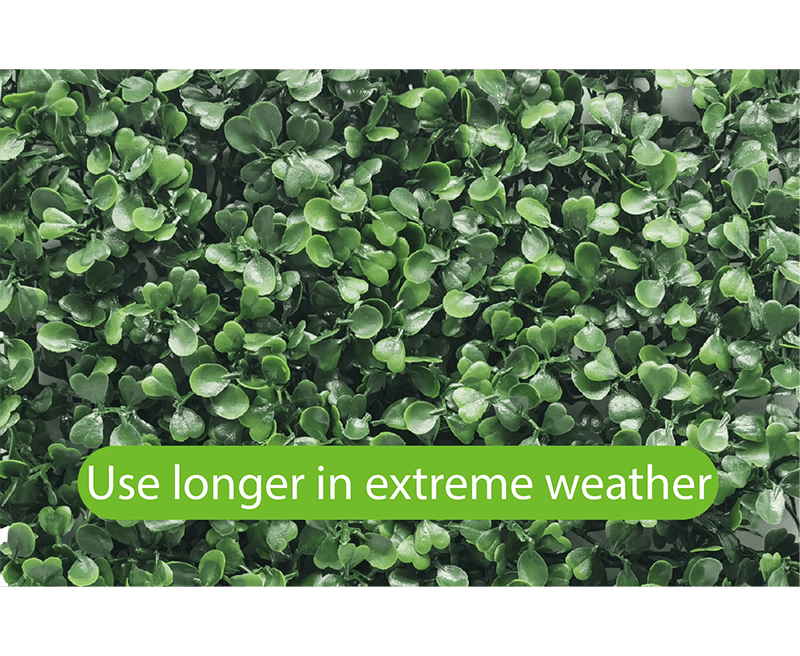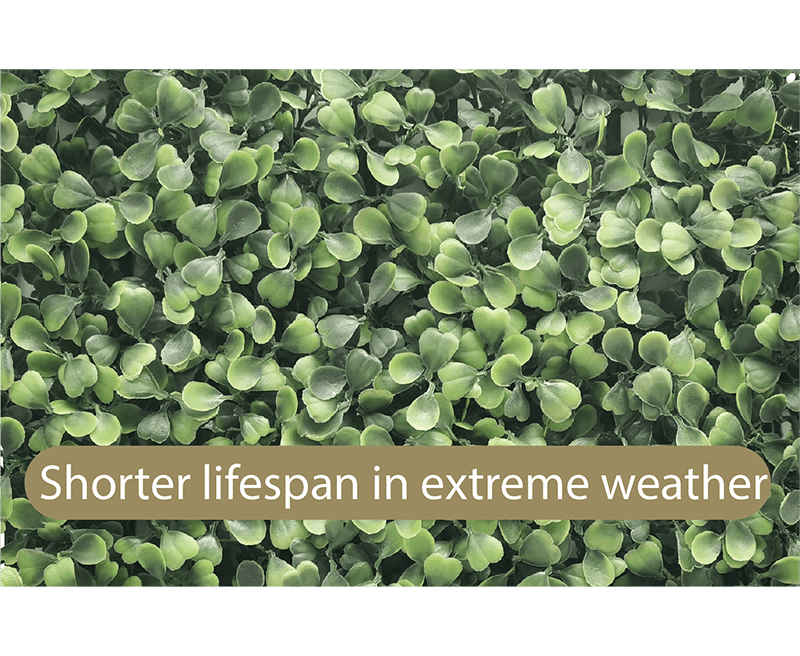 5. Longer warranty
EdenVert is dedicated to providing long lasting artificial green walls to our global partners. We have an ongoing commitment to quality. Based on more than ten years of product development and manufacturing experience, our products meet the highest leading laboratory test standard. EdenVert artificial plants provide 5 years warranty for outdoor use and even 8 years for indoor use. We are committed to providing the best customer service, and we regard customer satisfaction as our top priority.