Artificial plants│your perfect option for interior decoration

2021 06 23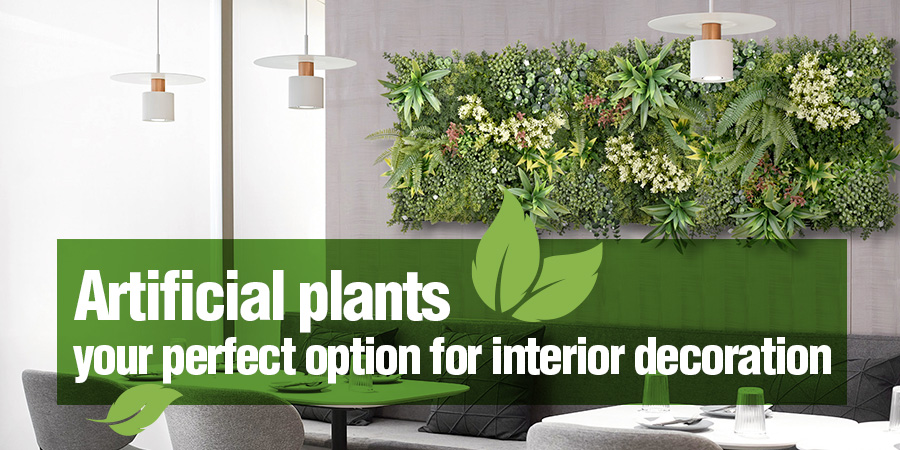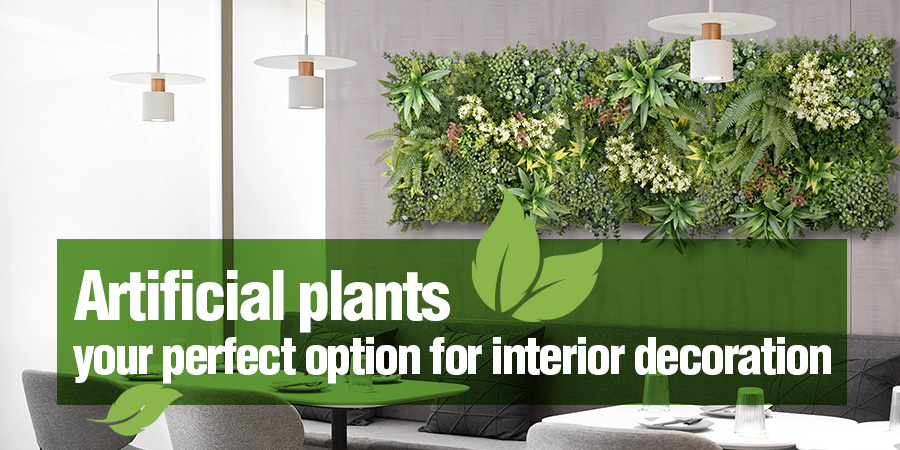 For interior decoration, aesthetics is the pursuit of people. In addition, we will pay attention to its health threats, safety, and maintenance costs. Does the perfect decoration choice exist? The answer is yes, artificial plants will be your best choice.
1. Artificial plants stay fresh and green all year round
Choosing plants for indoor decoration can create a natural atmosphere. Natural plants are usually very delicate and can easily get sick if they are not taken care of. It will also wither due to seasonal changes. Artificial plants may be the perfect substitute, which can keep fresh and green all year round. Moreover, the range of plant species is not restricted by seasons or climate. With the strong support of the R&D and design team, EdenVert can provide hundreds of artificial plant choices and product customization services.
2. Artificial plants require zero maintenance for interior decoration
Natural plants grow under suitable soil, temperature and light to maintain vitality and freshness. It also needs watering, fertilization and pruning. The maintenance may not be cost-effective. Artificial plants require zero maintenance and are easy to install. So they are very suitable for commercial use and busy families.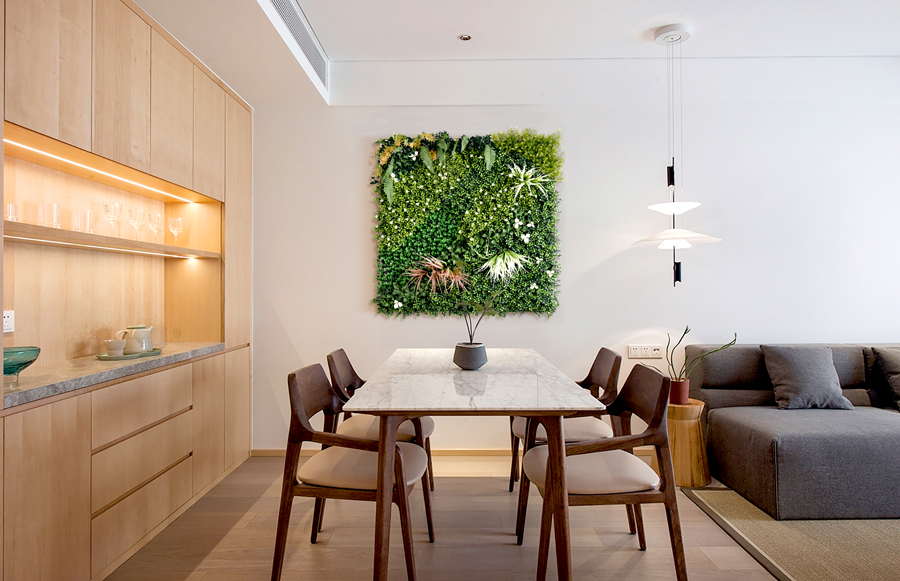 EdenVert uses pure PE raw material, which is durable. With the addition of anti-ultraviolet agent, it has passed the 5000-hour UV test, which means that artificial plants can have a longer service life outdoors.
3. Artificial plants are flame retardant
For indoor spaces, especially enclosed spaces, the flame retardancy should be the primary consideration when choosing artificial plant decorations. EdenVert provides a choice of basic and high-quality flame-retardant artificial plants. Regardless of commercial or domestic use, it not only creates a smart space, but also gives you enough security.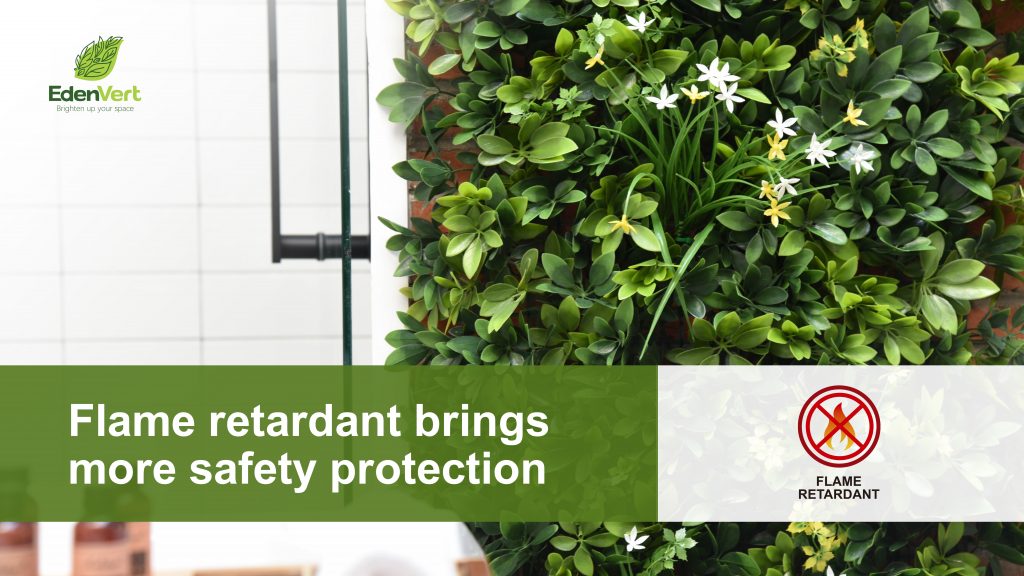 4. Artificial plants are safe
EdenVert products are made by 100% virgin materials to make sure it doesn't have any smell. Tested to REACH, RoHS, PAHs, our artificial plants contain no lead, no heavy metals or any other harmful chemicals. There is no threat to human health and will not cause any allergies.
You must also have a problem, that is, natural plants will attract mosquitoes, and the soil will breed mold, which will affect the health of your family members. Artificial plants will not.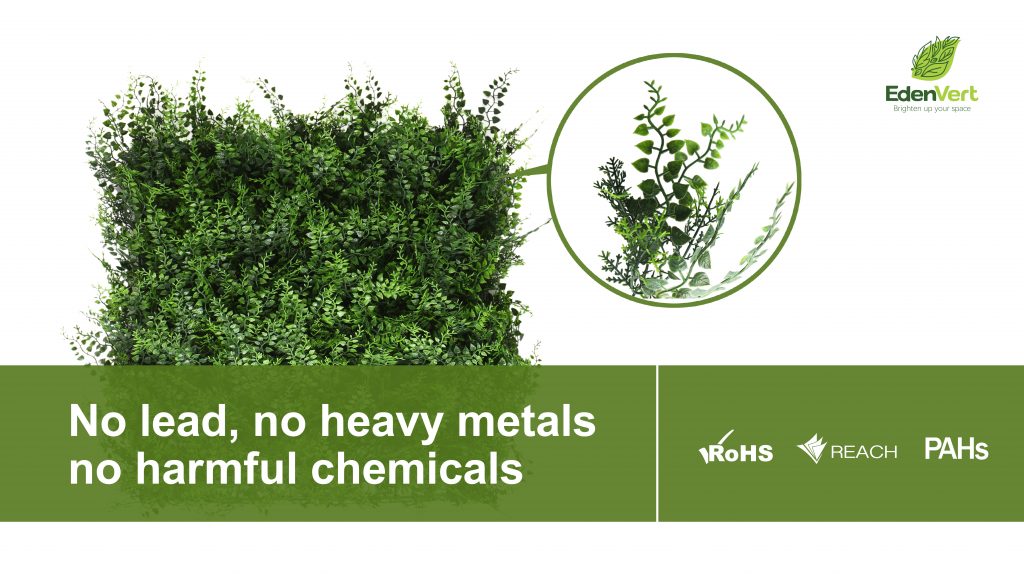 As a professional artificial green wall supplier, EdenVert is dedicated to providing long lasting greenery to our global partners. Since its beginning in 2008, EdenVert has been delivering natural scenery of artificial panels to importers, wholesalers, contractors, chain stores, all different sales channel customers.
EdenVert artificial green wall products are classified into artificial hedge mats, artificial vertical garden, artificial fence and artificial topiary. There is a wide range of applications for artificial panel decorations, such as for commercials, homes, indoors, outdoors and so on. EdenVert has an ongoing commitment to quality. Based on more than ten years of product development and manufacturing experience, our artificial green wall products meet the highest leading laboratory test standard. Welcome to contact our professional product consultants to get product samples and quotations!
Telephone: +86 25 69811778
Email: [email protected]