Premium Factory-Direct Artificial Branches
Fed up with your boring urban surroundings? Longing for a dash of nature in your home, office or yard? Look no further than Edenvert's artificial branches. Their wide combination designs offer you unlimited possibilities to adorn your environment with magnificent greenery, while a realistic, lifelike appearance lets you enjoy nature's charm wherever you fancy, without the need for maintenance. Invite nature to your home by choosing from a rich selection of ferns, bushes and flowering plants, creating a unique fusion of nature in your living space. Edenvert's artificial branches – enjoy nature wherever you are.
Realistic Appearance
100%PE.
Exquisite craft replicates nature's beauty and vitality.
Diverse Plant Selection
Ferns, bushes, flowering plants and mixed greens for your personalized choice.
Multiple Usages
Potted plants, vertical garden, floral decoration…
More possibilities waiting for you to explore.
Why Choose EdenVert Artificial Branches?

Safe Material
At EdenVert, we put the health and safety of our customers first, focusing on premium artificial plants for maximum satisfaction. Our artificial branches are made of high quality material of durability and eco-friendly ingredients. Our relentless commitment to excellence drives us to consistently deliver the best artificial greenery that protect our customers' health and the environment. Trust us to provide superior products that prioritize your safety and create a sustainable, enjoyable atmosphere.

Stay Fresh All Year Round
Our artificial greenery stems stay spring-like all year round, retaining their freshness and never wilting. They are designed to stand the test of time, ensuring a perennially appealing look. Whether used in landscaping projects or enhancing your decorating style, these branches are perfect. With their everlasting beauty and never-falling properties, they offer a hassle-free and long-lasting solution. Transform any space with confidence, our artificial evergreen branches offer timeless charm and effortless maintenance.

Versatility in Design
Plastic branches come in many shapes, sizes and colors for unparalleled design versatility. They open up a world of possibilities for custom arrangements, floral displays and landscaping projects, allowing unique and imaginative expressions to be created in both indoor and outdoor settings. Additionally, these branches can be effortlessly manipulated and shaped to suit specific design needs, making them adaptable to any creative vision. Explore the boundless potential of artificial plant branches to enhance your surroundings.
Infuse life into Any Setting with EdenVert Artificial Branches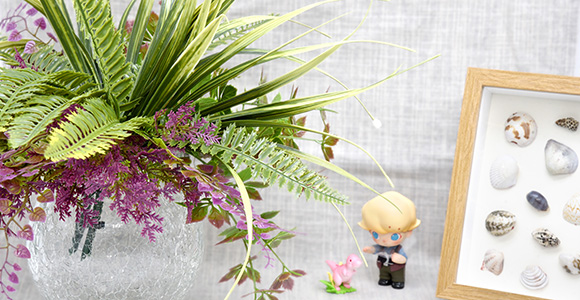 Stunning Vase Display with Artificial Branches
Artificial branches present an exceptional option for filling vases and making stunning, low-maintenance decorative elements in your home. The possibilities are endless when you mix and match different branch types to curate a truly unique and personal arrangement. Watch as the branches of your choice intertwine to create a visual masterpiece that infuses charm and elegance to any room. The lifelike textures and vibrant colors of faux greenery branches bring a touch of nature to the interior, adding an element of tranquility and beauty to your living space.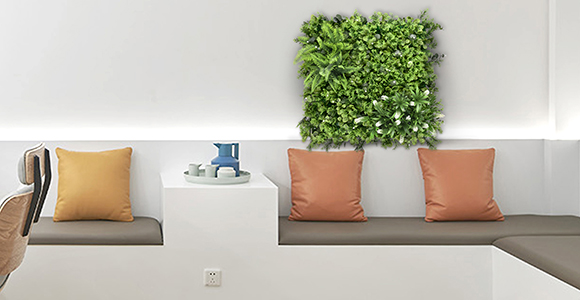 DIY Vertical Garden with Artificial Branches
As mentioned before, artificial branches are a valuable asset for DIY enthusiasts. With a range of branches to choose from, you are free to create a highly individual vertical garden wall . The convenient fixing and fastening system allows you to effortlessly change out artificial leaves or plants for a dynamic and adaptable design. This flexibility caters to your changing aesthetic preferences, ensuring your DIY creations stay true to your vision. Embrace the endless possibilities offered by artificial leaves branches and embark on a journey of imaginative and customizable DIY projects.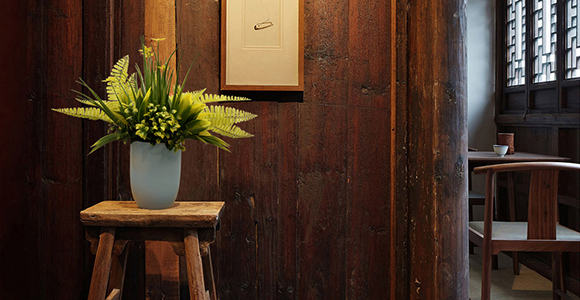 Artificial Branches for Interior Design
Artificial branches are not only versatile but also provide attractive decorative elements that enhance the aesthetics of interior spaces. Their presence infuses a sense of natural elegance, giving an air of tranquility. One particularly favored approach in interior design involves crafting bespoke arrangements using artificial branches, carefully selected to harmonize with the existing decor, thereby accentuating the overall visual allure of the space.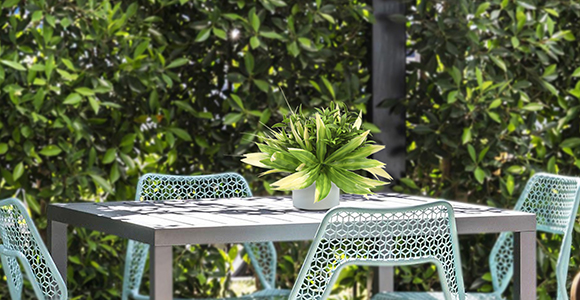 Artificial Evergreen Branches for Dining Table
Artificial branches add exquisite accents to the dining table, instantly transforming the space into an enchanting scene. These branches are typically available in various lengths and styles, allowing you to choose the perfect size and shape to complement your table setting. Whether arranged in a simple vase or intertwined with other decorative elements, these branches inject freshness and charm into the dining experience.
Benefits of Artificial Branches
Easy to Care
One of the distinguishing features that makes artificial branches particularly attractive is their "easy care" nature. Unlike natural plants that require regular watering, pruning, and sun exposure, artificial branches require minimal maintenance. Their vibrant foliage and delicate detail remain intact with no need for watering or fertilizing. Plus, artificial evergreen branches are immune to pests, diseases, and weather conditions, rendering them ideal for busy individuals or those with no gardening experience.
Multiple Purpose
Our artificial plant branches are versatile and suitable for different uses and occasions. They are perfect vase fillers and table decorations, adding a touch of elegance to Valentine's Day celebrations, home decor and party setups. Also, they are a great choice for floral wedding arrangements and bridal bouquets. For enhanced beauty, you can mix these lifelike branches with other flowers to create a stunning and visually appealing display.
Design Consistency
By utilizing artificial branches, you can achieve consistent aesthetics in design. Unlike natural plants, which may vary in size, shape, or color, plastic branches allow you to precisely select them, guaranteeing a uniform and visually pleasing appearance. The reliability of this appearance makes artificial evergreen branches ideal for creating arrangements or designs where consistency is critical. Whether for home decor, events or professional settings, artificial branches provide a reliable solution for maintaining harmonious visual appeal.