Basic Guide on Fake Green Wall

2023 11 10
Green walls are a rapidly growing trend for interior design and construction, revered for their ability to completely change the look of a space without altering any structure. To seek a cost-effective and low-maintenance alternative, fake green wall is a popular choice. Here we have compiled some of the most frequently asked questions about faux green wall to guide you in your decision-making process.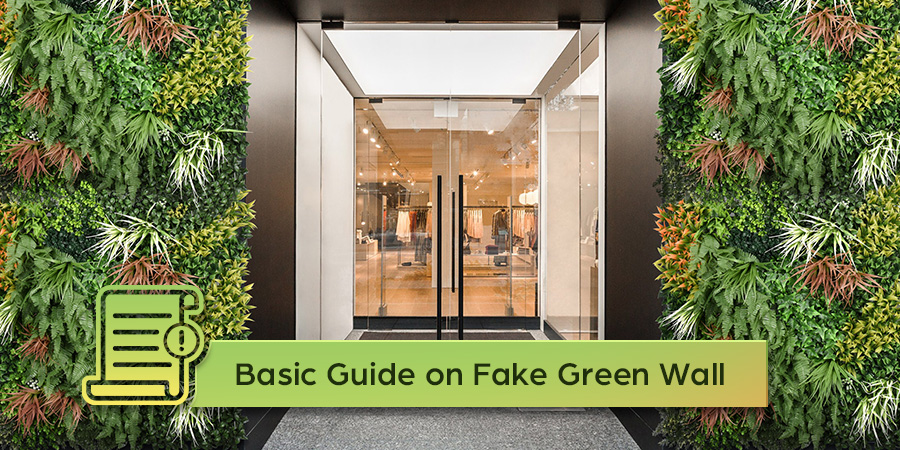 Can you distinguish between fake green walls and real ones?
This question frequently arises among customers, and the answer varies. If you're a horticulturist, you'll likely discern the dissimilarity immediately. Nevertheless, to the average observer, fake greenery wall often appears indistinguishable from their living counterparts.
Now artificial plants have advanced significantly, with meticulous attention to texture and finishes. When choosing one of our premium green panels, you may only detect the difference by physically touching the wall.
Is fake green wall setup more economical than real ones?
Yes, fake green walls are indeed more cost-effective compared to real ones. The initial setup costs for living walls are nearly double of artificial ones, primarily due to the need for consistent watering and appropriate lighting. Living plant walls necessitate expensive irrigation systems and UV lighting to sustain the plants.
Besides, ongoing expenses include water and electricity bills, as well as potential maintenance costs for professional assistance. In contrast, artificial plant walls require minimal ongoing maintenance and can be installed quickly, making them a highly economical and efficient choice.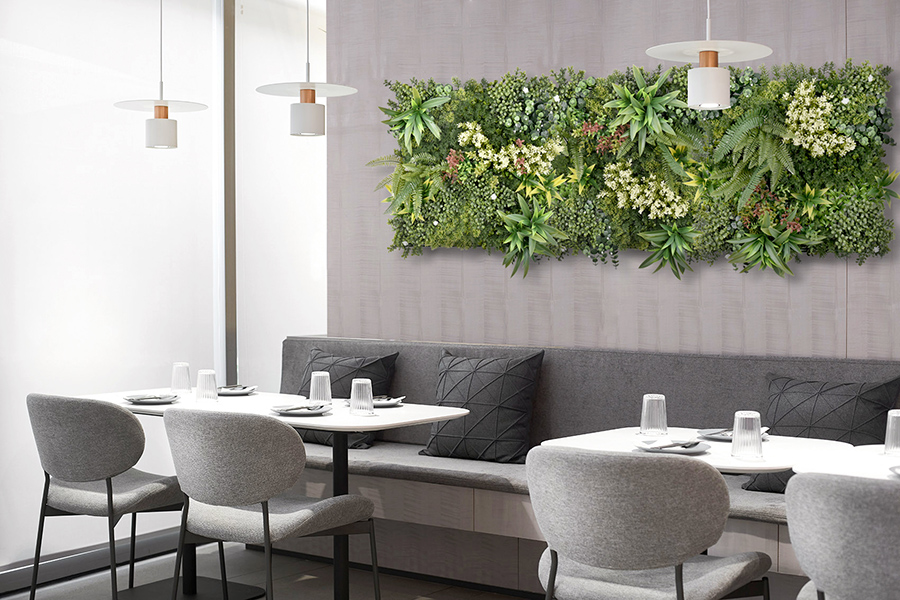 Is a fake green wall suitable for outdoor use?
Fake green walls vary in suitability, with some ideal for outdoor use and others intended solely for indoor installation. At EdenVert, we offer a wide range of UV-treated artificial wall panels, which are perfectly suited for outdoor applications.
However, when faux living wall panels lacking UV treatment are exposed to the elements, they are prone to fading and the greenery may undergo color changes over time, necessitating replacement. To steer clear of these issues, it's essential to assess the wall's suitability before making a purchase.
Is fake green wall difficult to install?
Installation difficulty for fake green wall differs by brand. At EdenVert, our green panel systems are designed for simple self-installation, even for those with limited DIY experience. All that's required are basic tools like measuring tapes and scissors.
If you're new to the installation process, EdenVert can recommend suitable toolkits. Detailed steps can be found on our Installation Guides Page or by viewing the installation video here.
Is fake green walls tested for harmful substances?
High-quality raw materials can ensure the green wall products are safe and reliable. But inferior quality resources can lead to permanent health risks. Therefore, choosing products made from ingredients that meet or exceed industry standards is crucial.
We guarantee our customers peace of mind. We only supply the highest quality fake green wall panels. Our products are strictly tested for REACH, RoHS, and PAHs by an independent third-party laboratory according to strict standards. Raw materials are certified safe for residential and commercial use.
What is the warranty period for fake green wall?
The longer the warranty period, the better the product is likely to be. Some guarantees can be very vague and may not offer consumers much protection. Therefore, it is important to check with your supplier. Be sure to seek a warranty that includes UV stability, protecting the faux green panels from fading. It is an essential feature, especially for artificial outdoor plants to adverse weather conditions.
As one of the best wholesale artificial plant suppliers based in China, EdenVert is committed to providing longer-lasting artificial plants to our global partners. Based on over 10 years of product development and manufacturing experience, our artificial plants meet the highest leading laboratory testing standards.
We confidently offer a 5-year warranty for outdoor use and an 8-year warranty for indoor use. Additionally, we are committed to providing the best customer service, and we regard product quality as our top priority.
Recommendations for the best fake green walls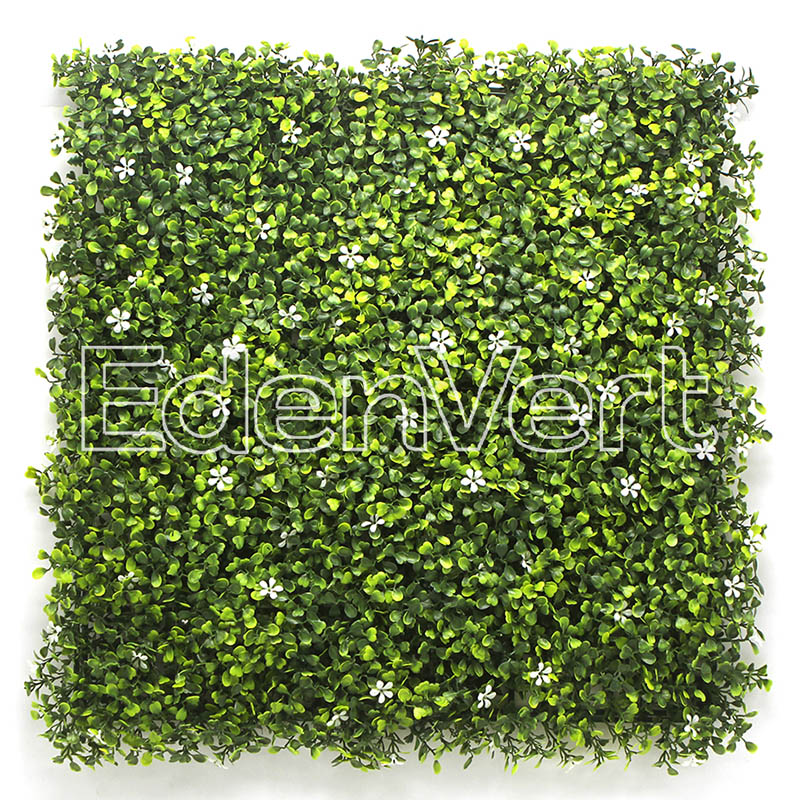 Artificial hedge wall
Artificial hedge panels have long been a staple in our range and are part of our classic range. It enjoys unfailing popularity in the artificial plant market and has been loved by our customers for a long time. We offer a wide selection of artificial hedges to suit different tastes and needs. They combine various plants, such as artificial boxwood or artificial ivy. We welcome customers to familiarize themselves with the rest of our products, and will be happy to provide free samples to facilitate your market development.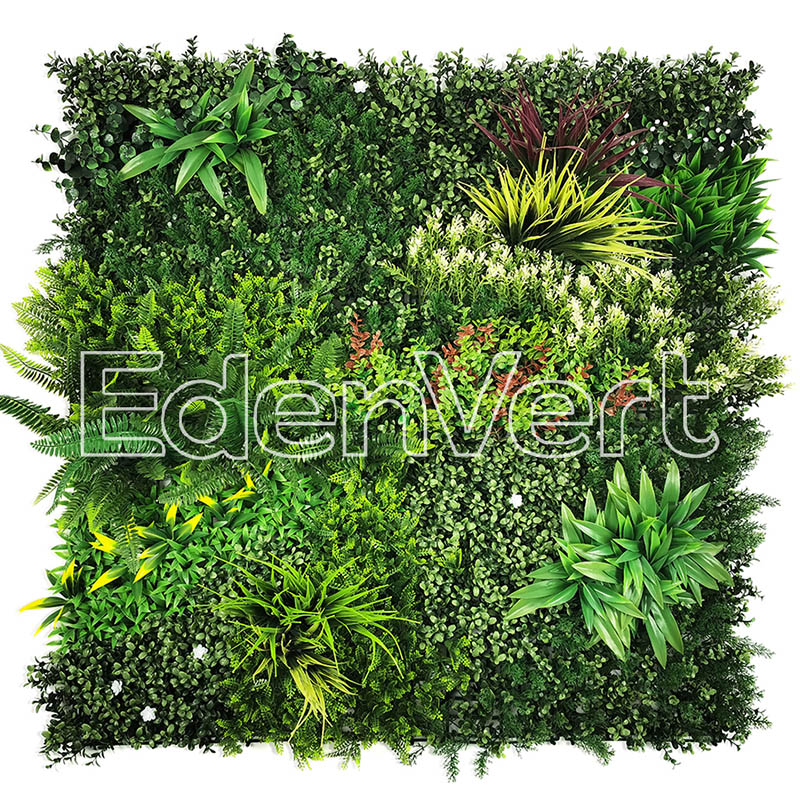 Roma Series vertical garden wall
The Roma Series is our flagship artificial garden wall type and has long been a favorite of our high end customers. Be mesmerized by the countless gorgeous combinations created from hundreds of leaves that will add an artistic touch to your daily surroundings. Choose the combination that best suits your unique taste and enjoy the beauty of nature with this wonderful wall garden.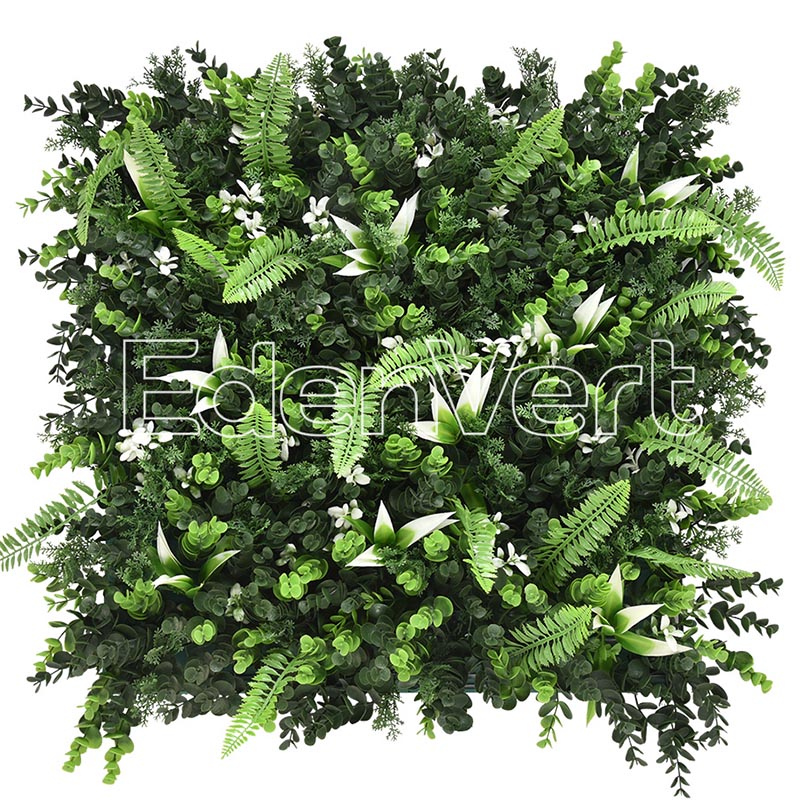 Athens Series artificial plant wall
Tasteful simplicity is not easy to achieve. The Athens series is just about to become the new star of the mid-range and high-end market, with both stylish appearance and affordable prices. The combination of several different leave shapes endows the whole composition with an outstanding, elegant appearance, catering to the tastes of many customers. Invite nature into your home with Athens garden wall panels to give your environment a fresh and chic look.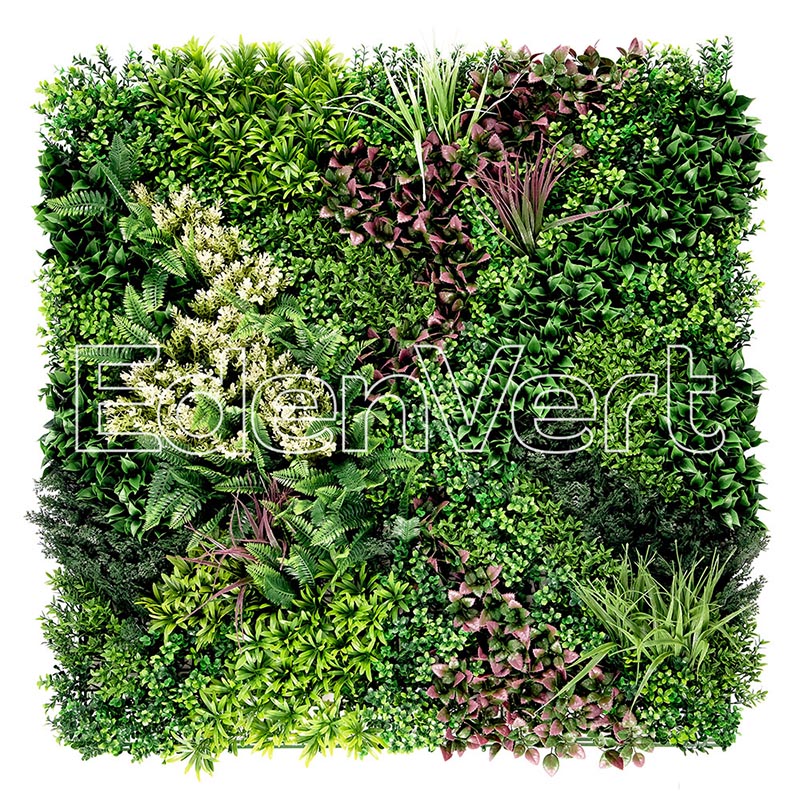 Vienna Series greenery wall
The Vienna Series features a variety of magnificent foliage designs that allow you to relax in the beauty of nature without venturing to faraway places. Vienna vertical garden wall is designed to convey majesty and luxury, bringing to life your vision of a dreamy green oasis, be it in your home, yard, office or anywhere you fancy.
Conclusion
When selecting the fake green wall, it's essential to carefully consider factors like appearance, quality, and durability. To ensure you make the optimal choice, we recommend requesting free samples from your supplier's factory before making your wholesale purchase. This allows you to assess their properties side by side before placing your order.
If you're currently seeking your reliable artificial plant manufacturers, our experts are ready to assist you. Feel free to reach out with any inquiries, and let us help you find the right solution for your needs.