Unveiling the Many Benefits of Artificial Hedges for Outdoors

2023 10 31
Made of 100% polyethene with realistic looking effect, not restricted by the natural plant growth environment or site condition. Artificial hedge offers a fantastic means to elevate your outdoor space, capable of transforming mundane fences, enhancing pool areas, and turning boring areas into captivating, distinctive features.
Beyond their aesthetic charm, artificial hedges for outdoors use provide practical advantages, serving as effective boundaries or privacy hedges, and enduring with minimal maintenance. We have conducted an in-depth exploration of the outdoor applications of artificial hedges and compiled a list of their greatest benefits.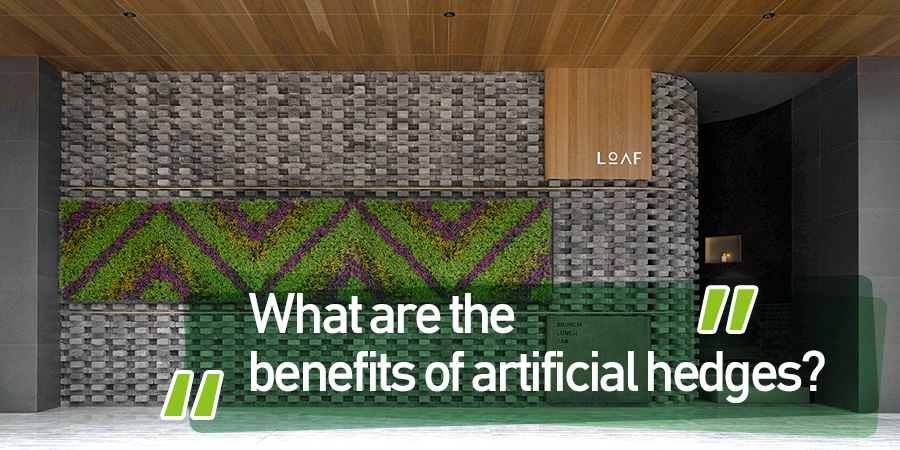 Long-lasting and Weather Resistant
Unlike living plants, which can wither due to seasonal variations or improper care and are susceptible to damage from naught pets, high-quality artificial hedges for outdoors spaces will not wither or be damaged. The benefits of fake hedges make them maintain a fresh appearance and bright color for 5 to 8 years. Made of 100% fresh PE with UV-resistant materials added, fake outdoor hedges last for many years with minimum maintenance without affection by lack of water, strong wind, exposure to UV rays or any other extreme weather.
Wide Application
One of the benefits of artificial outdoor hedges is their wide applications, which means they can be designed in different types of ways including artificial green walls in either hedge mat or vertical garden, or artificial fence or artificial topiary balls, therefore they can be used with different functions and purposes in different areas.
Artificial hedge walls in commercial areas
Hedge walls are widely used in commercial areas mainly in forms of artificial green walls. There are many fantastic wall decorations in forms of vertical gardens or combination of different hedge mats, commonly found in shopping malls, retail chain-stores, restaurants, bars or celebration events. Multiple artificial foliage can be chosen and designed to match different environment or event themes.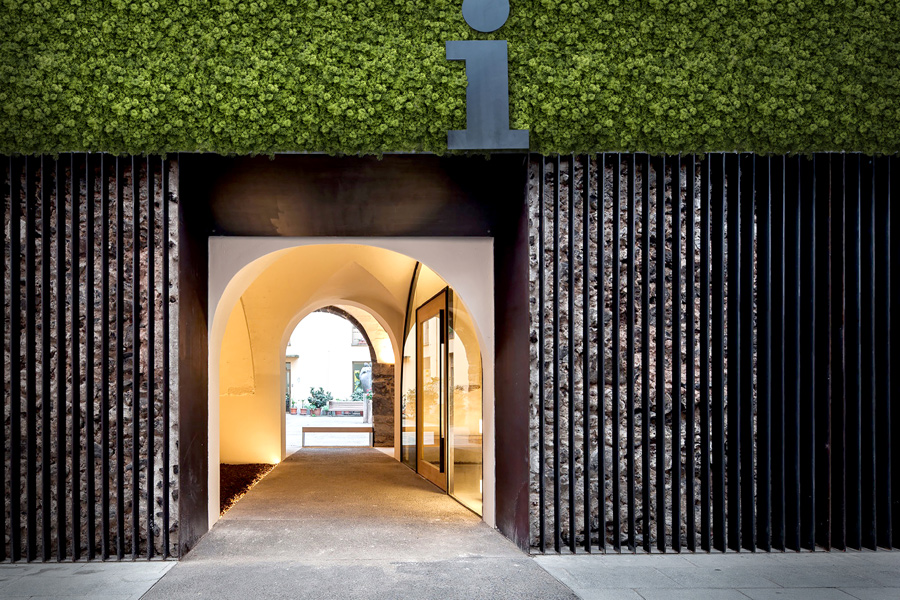 Outdoor fake hedges in residential areas
In residential areas, the use of artificial hedges for outdoors is increasing due to the obvious benefits. Whether employed as decorative elements on walls or rooftops to enhance the surroundings, as privacy hedges and dividers for concealing personal items, or as fencing on terraces, balconies, or even as garden or courtyard accents, these faux hedges will never let you down. They infuse a green ambiance into your life, inducing relaxation and rejuvenating your spirit, just like live plants, except with no additional maintenance.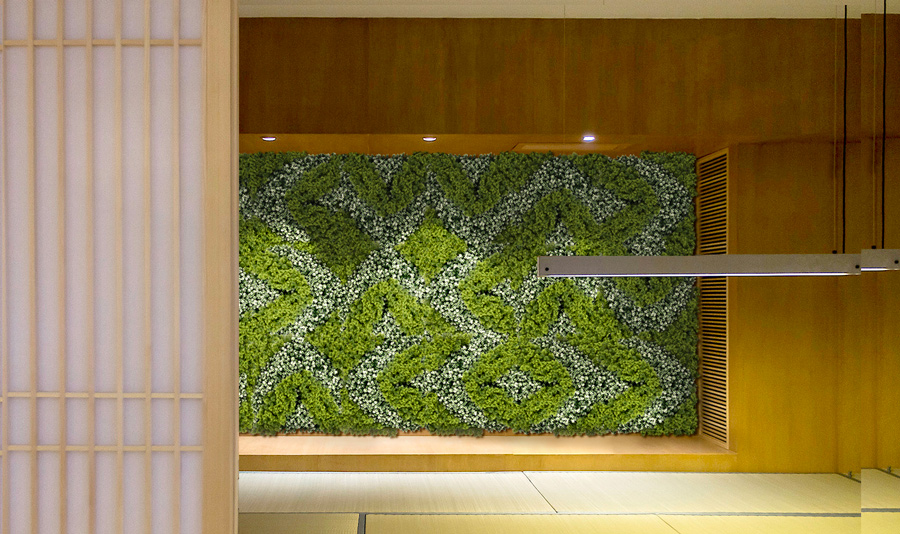 Fake hedges in other areas where impossible for living plants
Another advantage of fake hedges for the outdoors is their vibrant and lush appearance. They are ideal for areas with limited sunlight or restricted access to water, where live plants cannot thrive. Artificial hedging serves as a perfect alternative to infuse vitality into such spaces.
Cost-effectiveness
 No maintenance
Artificial hedges for outdoors use don't need any daily watering, trimming, fertilizing, pesticides or guarantee of a sufficient supply of sunshine or proper temperature which are necessity of the growth of living plants. This benefit of faux boxwood bushes can save our time as well as money and effort which are very previous in modern busy life.
Simple installation and instant effect
Growing and shaping live plants can be a lengthy process, often taking months to achieve the desired appearance. In contrast, using fake hedges offers a simpler and quicker solution for creating stunning privacy hedge fences. Taking the installation of artificial hedge wall as an example, there are grids and holes on the backing of artificial board products, which can be easily fixed on the fence through cable ties, or on any surface of the wall through nails, screws and drill bits. In addition, they can be cut into different shapes or connected into a simple snap-locking system of any size to change a rigid wall into a fancy botanical garden.
Optional costs
Optional cost is one of the attractive benefits of the faux hedges. Obviously, compared with real plants, instant artificial hedge products require less maintenance or labor costs as discussed above. More importantly, there is a variety of range of products with different costs catering to different types of users.
When it comes to our artificial plant wall products, we offer options for various preferences and budgets. From budget-friendly artificial wall hedges for home decor to the cost-effective Athens™ series for medium-end users, and the premium Roma™ series, which features multiple design choices for creating luxurious, lush vertical gardens in any space.
Customization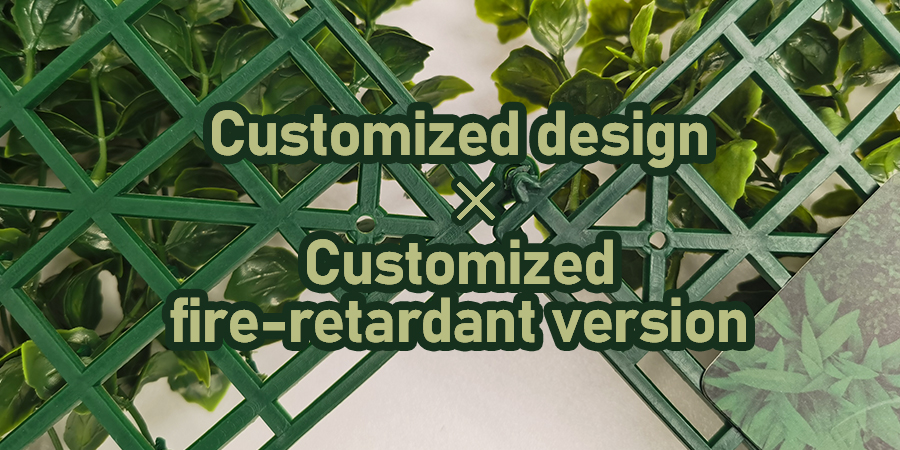 Customized design
The fake hedge wall is made of a lot of different types of artificial foliage in different colors, so there are constantly new customized designs catering to clients' tastes. Additionally, you have the flexibility to blend different models to craft unique arrangements, tailored to suit your mood, event theme, or seasonal decor. These hedges can be easily trimmed or shaped to accommodate spaces of any size that you aim to enhance aesthetically.
Customized fire-retardant version
Besides the normal UV-resistant outdoor artificial plants, we can also customize fire-retardant versions for some high-end clients who use the products to decorate indoor public commercial areas. Our inherently fire-retardant green wall products are produced with FR materials and chemicals added during the manufacturing process and therefore have a very good flame-retardant ability tested to BS EN13501-1:2018 CLASS B.
Aesthetics
Crafted from 100% virgin materials using exceptional manufacturing technology and top-notch designs, our fake hedge wall products exhibit such remarkable realism that it becomes virtually impossible for people to distinguish them from real vegetation with the naked eye.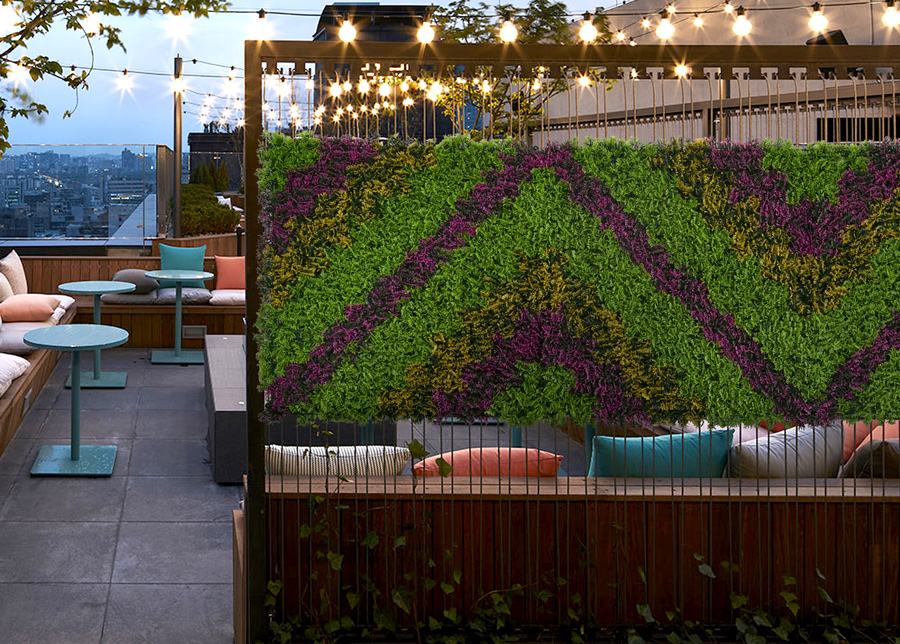 With every foliage imitated naturally, artificial hedges for outdoors look very attractive and pleasant to uplift our spirit and brighten up the space of any possible area. Check the pictures of our products and lifestyle references, you will believe that our artificial hedge products are really made out of nature but surpass nature.
EdenVert artificial hedge products
As a leading wholesale artificial plant supplier based in China, all of EdenVert artificial hedge products are manufactured with top-quality and aesthetics for the purpose of developing vibrant living and working spaces, infused with the spirit of nature.
Our artificial hedges for outdoors have all the benefits mentioned in this article especially unbeatable Anti-UV quality with 5000 hours of UV test report, and we have our unique benefits such as the certificates of REACH, RoHS and PAHs to testify that our products are totally healthy and eco-friendly to be used at ease without any health worrying. Welcome to contact us by Email: [email protected].