Discover the Best Privacy Screen: Artificial Boxwood Hedge

2023 10 20
Regardless of whether you dwell in a house or an apartment, the issue of privacy remains a persistent concern for many of us. It's quite likely that your immediate neighbours have a direct view of your garden, and anyone passing by your street can easily glimpse your entire terrace.
Fortunately, there's a creative solution at hand for reclaiming your privacy: an artificial boxwood hedge.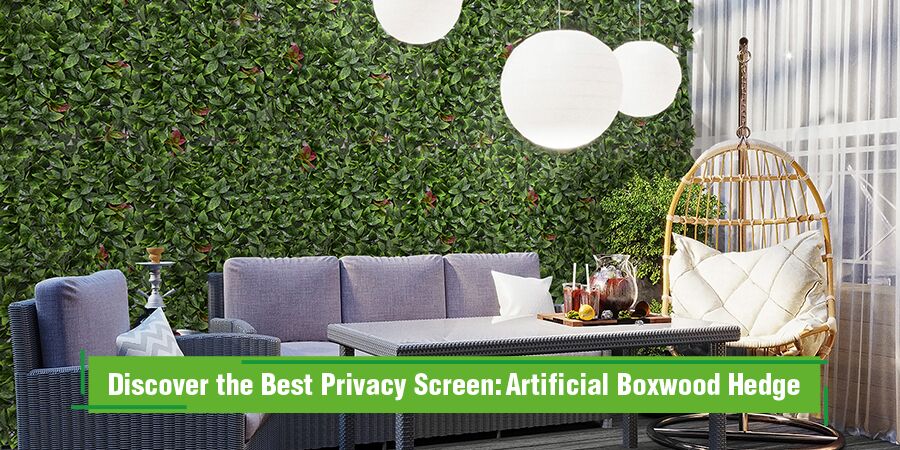 Artificial boxwood hedge panels offer an excellent choice to maintain privacy without sacrificing aesthetics. This low-maintenance option has gained significant popularity among those with a keen eye for design, allowing them to regain privacy and enhance their outdoor spaces.
Natural Boundary Setter
Privacy screen is a valuable shield against prying eyes and the curious gaze of passers-by. A lush fake plant screen serves as an ideal choice for enhancing backyard privacy. These artificial boxwood hedge panels seamlessly connect to create an impenetrable screen wall, providing a sanctuary to relax and unwind. It's hard to resist the allure of such a natural boundary setter.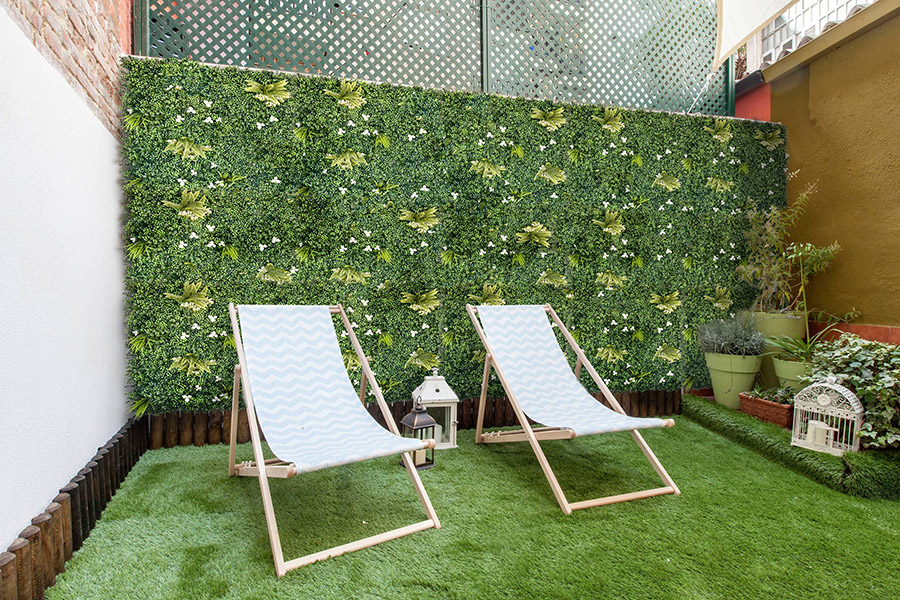 Functionality Meets Aesthetics
A privacy screen or wall should not merely fulfill your functional requirements; it should align closely with your entire landscape design. Outdoor artificial boxwood hedges, renowned for their functional utility and aesthetic charm, make an excellent choice.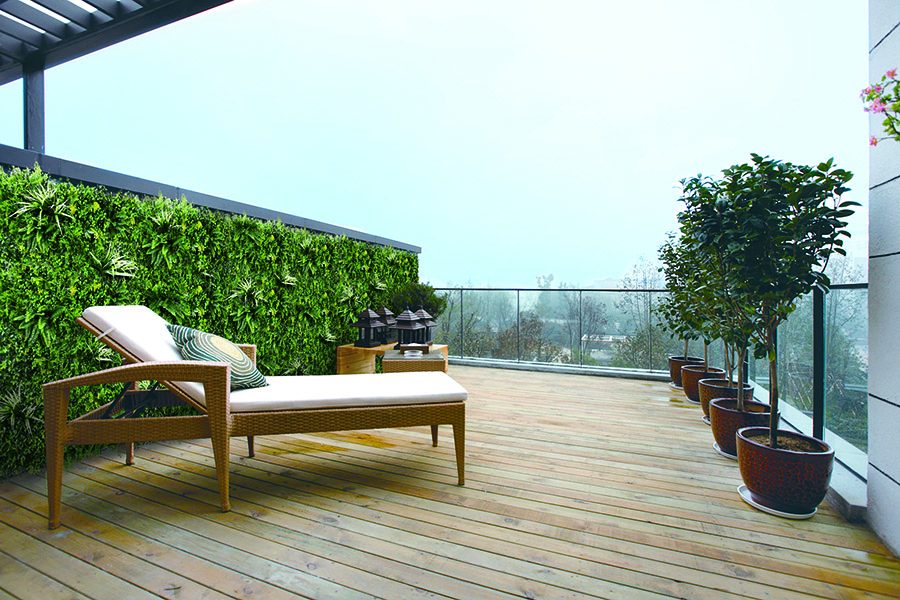 Gone are the days of tacky fake plants. You'll be amazed at how lifelike artificial plants have become. Once in place, this naturalistic greenery seamlessly integrates with your garden. You can easily attach artificial boxwood hedge panels to both sides of the fence, maintaining an attractive exterior while bolstering privacy.
Limitless Creativity
An artificial privacy fence is available in different leaf types and comes in a variety of shapes and colors. You can choose one leaf type with 2 or 3 colors for a simple blend while maintaining a unified feel. This is a great opportunity for you to showcase all your creative design ideas.
Beyond the diverse artificial leaf privacy fence, an array of artificial flowers and branches await your exploration. It's time to take on a big DIY project and captivate your friends and guests with the distinctive fake plant privacy screen. Moreover, the DIY decorating process is very easy, making it inclusive for kids to join in the fun.
Say Goodbye to Plant-Killing Fears
Utilizing trees is as a prevalent choice for privacy barrier. They are striking to bring the house closer to nature. Nevertheless, it's essential to think twice before attempting to plant trees on your own. What if you lack a knack for gardening? A serial plant killer is not only unsettling but also a significant drain on finances. Worse still, you won't be able to have a decent privacy screen in time.
The artificial boxwood hedge offers instant beauty with minimal maintenance requirements. You'll never need to water or prune it, and it retains its elegant, glamorous appearance indefinitely.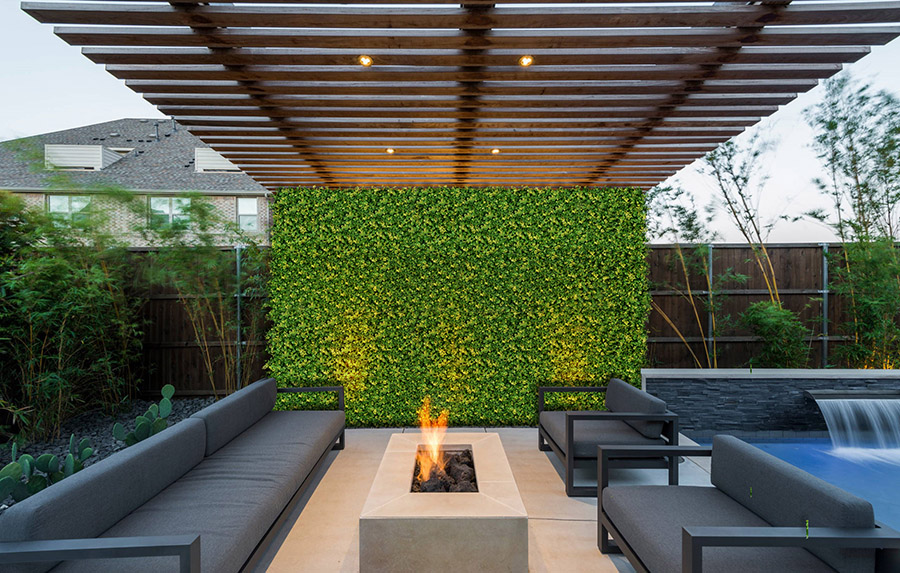 Budget-friendly
Real plants can become a costly investment, requiring continual spending on seedlings, fertilizers, sprayers, soil, pesticides, and more. As time passes, your expenses continue to mount.
On the contrary, artificial hedge panels present a cost-effective option. Notably, outdoor artificial boxwood hedges are nearly maintenance-free, typically requiring only occasional dusting or benefiting from seasonal rainfall to stay pristine.
Flexible Application Capabilities
You likely have a fence in your backyard already. Measure its width and length, and then effortlessly attach artificial boxwood hedge panels to the fence within minutes. To achieve a seamless, natural integration with your garden, consider expanding the privacy fence area to encompass the wall. Simply start by attaching the panels to the wall.
Because the artificial foliage doesn't grow, there's no concern about it growing excessively and obstructing your window view. Consequently, you have the freedom to select any artificial plants that complement your overall garden design.
Conclusion
Artificial boxwood hedges are rapidly gaining popularity due to their effectiveness in restoring privacy and adding lush greenery to both indoor and outdoor spaces. These hedges are easy to install and maintain, providing versatility to cater to the needs of homeowners and business owners alike.
Whether you're a retailer, wholesaler, or design company, integrating artificial boxwood hedges into your product line offers an opportunity to cater to a wider range of customers and expand your business. Reach out to us today to discover our exquisite products and harness their stunning aesthetics to elevate your business to new heights.