A Very Real Guide to Fake Plants

2022 12 6
Plants and flowers are the two most essential things that can enhance the beauty of your place and make the atmosphere refreshing and energizing.
However, regarding indoor decoration, live plants are very capricious and require regular care and maintenance. Similarly, lack of sunlight and natural air can affect your live plants.
In this busy world, people don't have much time for constant attention to live plants. Therefore, fake plants are the best choice for those who want to bring the greenery and beauty of nature into their homes and offices.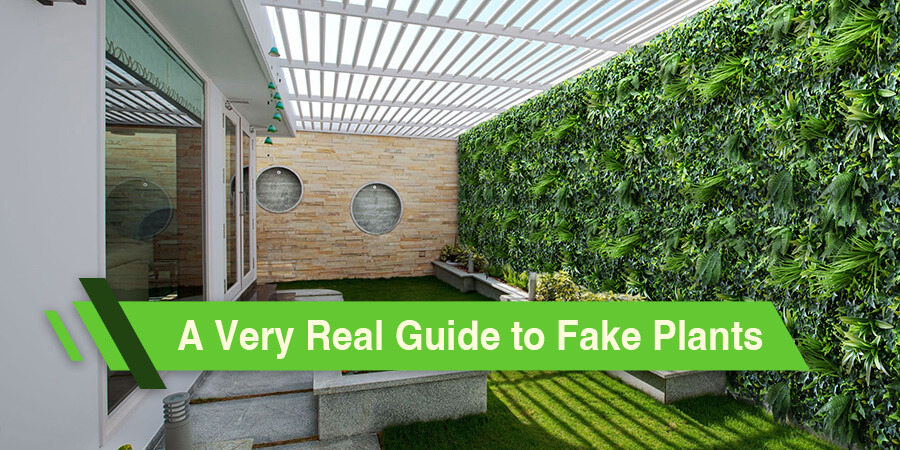 Fake plants are crafted with care so that they can closely resemble their natural similitude. They are used as decoration because of their unique characteristics.
Low maintenance, long life, and natural appearance make them popular. Now there is no need to worry about watering, removing dead leaves, using chemical fertilizers, or exposing them to sunlight and other materials. That means, if you're traveling, you don't have to worry about your plants.
Advantages of fake plants over live plants
No seasonal changes
One of the main benefits of artificial plants is that they do not change with the seasons. As for living plants, their leaves are shed seasonally and will not add to the beauty factor of your interior and exterior designs. But if you have artificial plants, with a little care, you can keep them looking great for a long time.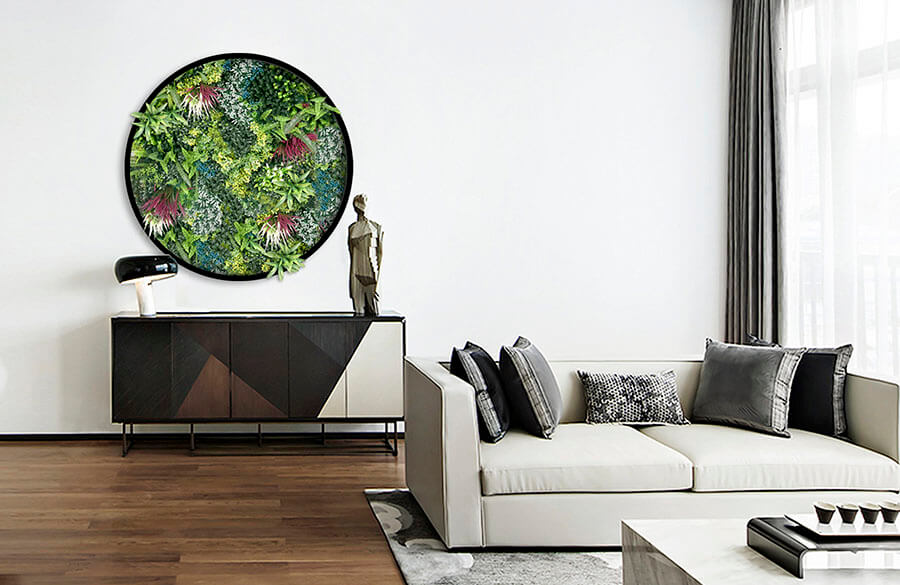 Realistic appearance with minimal care
If you compare living plants with fake plants, you will see that fake plants require less care than living ones. There is no need to water them. They keep their shape. These plants will look more realistic.
No need to consider natural factors
To survive on this planet, all living things need three basic elements, namely air, water and sunlight. But artificial indoor plants don't need these requirements. You can enjoy your vacation to the fullest.
Use them wherever you want
Another benefit of faux greenery is that they are not confined to one place. You can use them wherever you want when decorating your house. Just use your creativity and think about where they look best.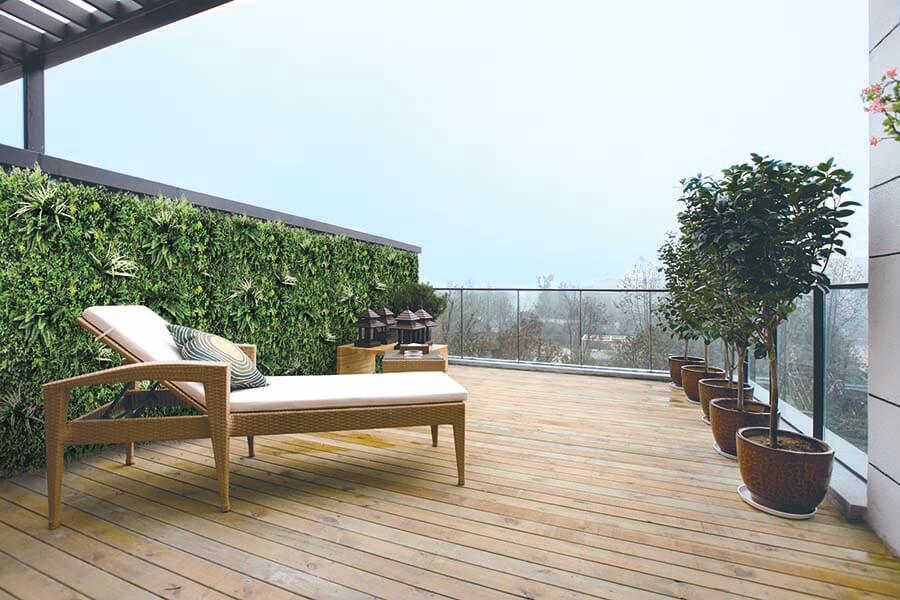 How to make fake plants look real
It is worth thinking about how to make fake greenery look real in decoration. Here we have some tips for you.
Change the position of fake plants
Occasionally switching your plants from one location to another can bring freshness and surprise. That's why we need to consider where we place our plants. Whether you are an amateur or an expert in caring for plants, you should know that regularly changing plants' location is necessary not only to create a sense of authenticity but also to energize the space.
Choose the right place
After understanding the necessity of changing the environment of the artificial plant, how to choose a suitable room is our next suggestion. We know that dark and dirty places harm natural or artificial plants. Instead, you can place them in prominent places, such as in a sunny spot or in the middle of a table, making the fake plant look real and natural.
Invest in high-quality artificial plants
You can consider purchasing artificial plants as a long-term investment. Good artificial plants will look more beautiful in color and shape and will not cause health problems.
Also, their excellent durability will prevent them from changing much over time. It's sure to be a good investment. If you choose to buy fake plants, high-quality artificial plants that look like the real thing should be your first choice.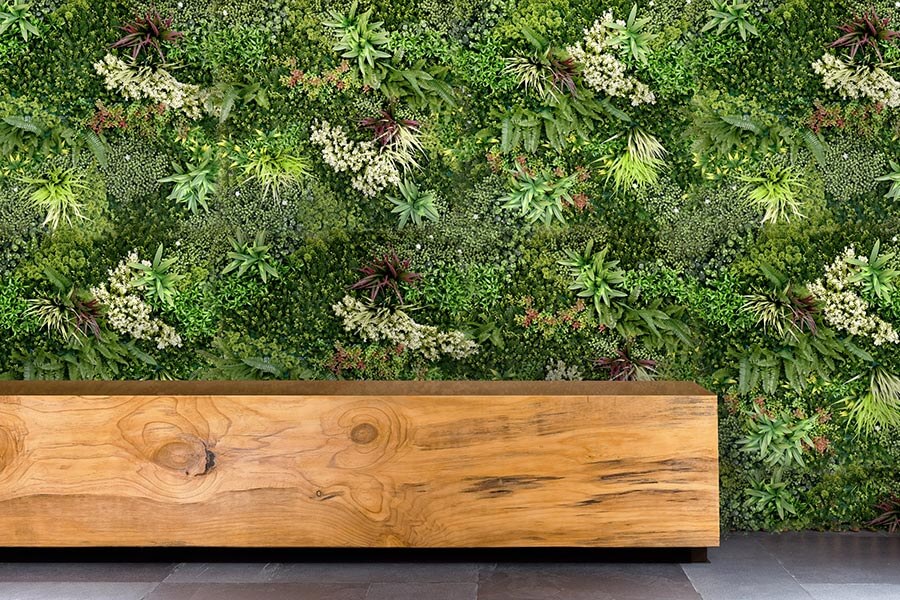 Clean them regularly
Cleaning fake plants is easier than cleaning real plants. Regular cleaning is a must to keep fake plants looking real. Long-term accumulation of dust can tarnish artificial greenery and ruin its beauty.
If you are searching for information on how to clean artificial plants, you can read this article for help:
Applications of artificial plants
Artificial plant wall for office
Besides being eye-catching, artificial plant walls have many practical benefits. For commercial offices, applying greenery walls no doubt promotes a sense of tranquility and reduces stress levels for employees.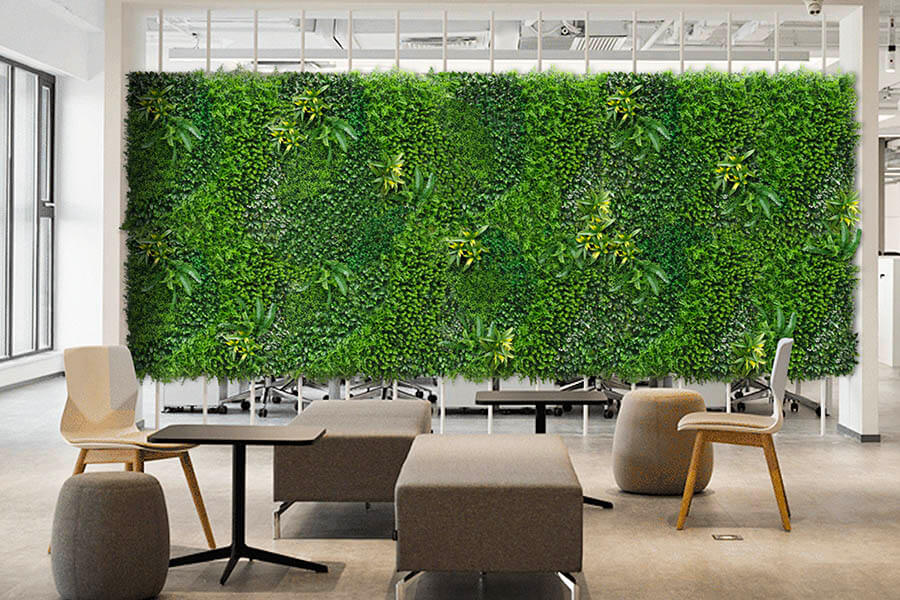 Vertical garden for restaurants
The only criterion for the first-time customer to judge a restaurant is its appearance. Decorating the exterior of your restaurant with an artificial vertical garden can give it a more appealing ambiance and attract more first-time customers.
Artificial topiary for salon's interior
Do you own a beauty salon where consumers can get soothing services such as haircuts, facials, and manicures? Artificial topiary can be used to provide wow elements to your service, giving your consumers a fully immersive experience.
Allow your clients to relax and release physical tension while enjoying the services provided for you in a green environment.
Artificial green wall for the balcony
Do you like to sit on the balcony and relax when the weather is nice? If so, a splash of green on your balcony can instantly change the atmosphere. You can use the artificial green wall and smaller plant pots throughout the space to create a welcoming and friendly vibe.
Boxwood hedge for privacy screen
Whether your goal is to block the sight of your neighbors in the outdoor space or you want a screen to divide your large indoor room, the boxwood hedge is undoubtedly the perfect choice.
The most common use of the artificial hedge is to serve as a privacy screen. Not only will they block prying eyes and bring privacy to the environment, but they will add warmth to your landscape design.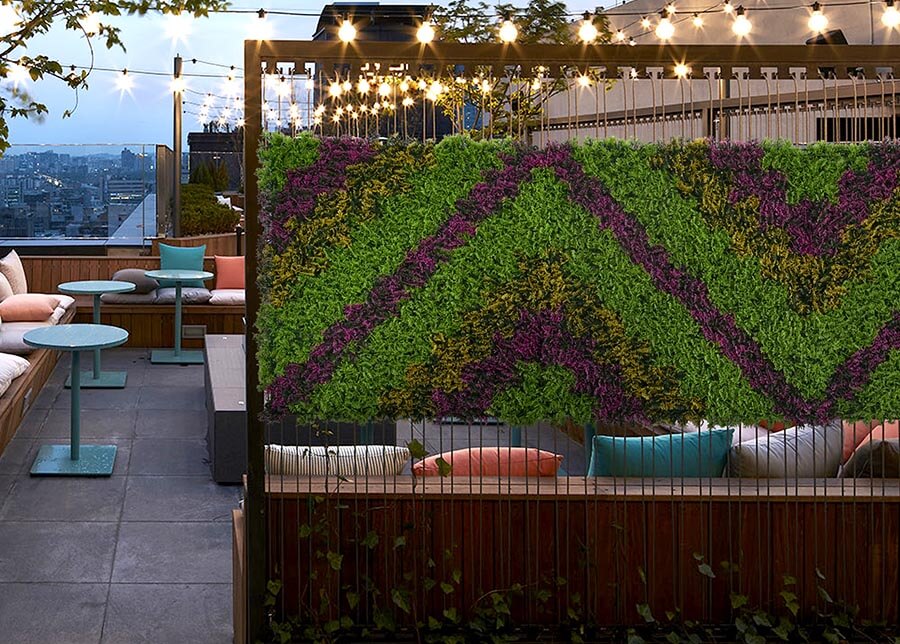 Hide unsightly views
Fake plant wall provides a natural and chic way to hide unsightly views indoors and outdoors. From masking damaged walls to concealing HVAC boxes and other utility items, artificial hedge panels soften the space and add a pristine backdrop to the setting. They are great for hiding problem areas in the landscape.
Fence/wall extension
Do you have a fence or wall that is too low or doesn't have enough space to provide adequate privacy? Our long-lasting garden wall panels are easy to attach to fences and walls and are fully customizable, so they block the view at any height for instant privacy.
What to look for when buying artificial plants
If you're a local artificial plant retailer or importer wondering where to wholesale the best quality faux plants, or how to choose the right artificial plant supplier, read on to find out.
Determine your needs
The first step in selecting the right artificial plant supplier is to determine your needs.
– What exactly do you want? What is your customer base? Research the preferences of your customers or potential customers.
– What type of fake plants do you need? What materials will your customers prefer? One word: research.
– How fast do you need it?
These are just a few of them. Identify all your needs before finding a solution. This will help you to narrow your search.
Once you have a list of needs, the next step is to research and develop a strategy. Follow these guidelines to find the right artificial plant factory.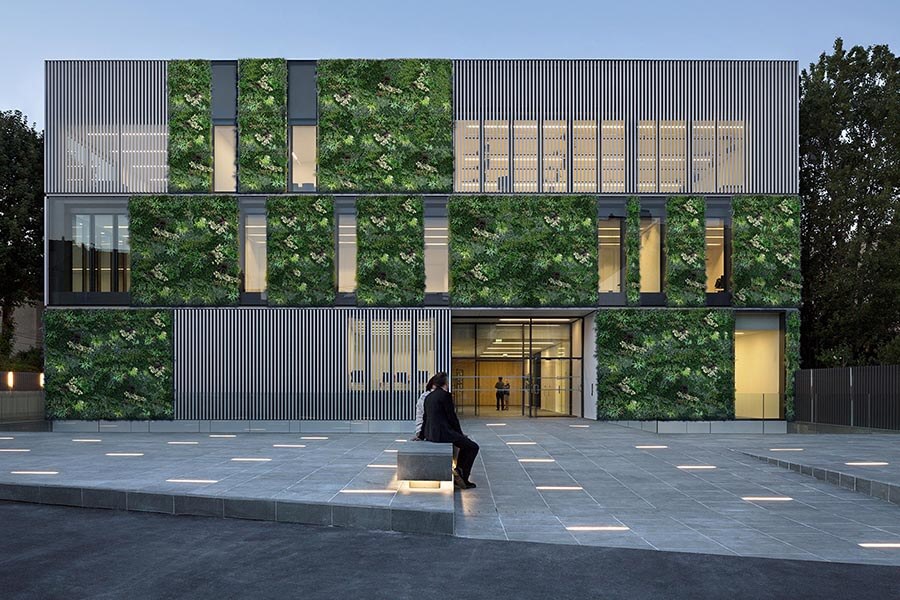 Company registration status
 If a supplier or a factory follows the legal requirements in their region, they are likely to comply with the product standard requirements. Verify the registration status of the artificial plant company. You will have to do some searching online through the company registration website.
You can also ask the supplier directly for their registration and license number. Legal suppliers will not hesitate to provide these.
Experience of the supplier
Find a supplier that has been in the artificial plant industry for some time. If they have made successful sales to return customers in different regions, it means they produce high-quality plant products. No one will buy defective or low-quality products, right?
Another benefit of choosing an experienced industry player is their continuous R&D progress on artificial greenery products. In order to increase sales, they constantly improve their products.
Market region of the supplier
What is the artificial plant supplier's market region? Does the supplier wholesale to your country? Is their market similar to your country or region in terms of quality requirements? If your answer is yes, then go for it.
For example, if your market is in Europe, you can choose those artificial plant manufacturers that wholesale to European countries. Those suppliers or factories have the ability to give your market the standards that they are used to, or better.
Samples
A reliable company or a factory will send you fake plant samples before you order in bulk. This is called a pre-production sample. This helps you to:
– Verify the quality of fake plants.
– Get a feel for how easy or difficult it is to work with the specific supplier.
– Get a feel for their customer service.
Certifications
Certificates establish trust. In order to be certified, a supplier or a factory must adhere to set legal standards to ensure quality. Also, there are usually standards set for importing products. If you wholesale artificial plants that don't meet your country's standards, it gets tough.
Customer support
Customer service is necessary for troubleshooting. The speed of interaction and response to inquiries indicates effective customer service, which is characteristic of a reliable artificial plant supplier. Whenever we need help, we all want to be assured.
Warranty of the product
Needless to say, the longer the warranty, the better the product will likely be. Some warranties can be very vague and may not offer consumers much protection. Hence, it's important to check clearly with your supplier.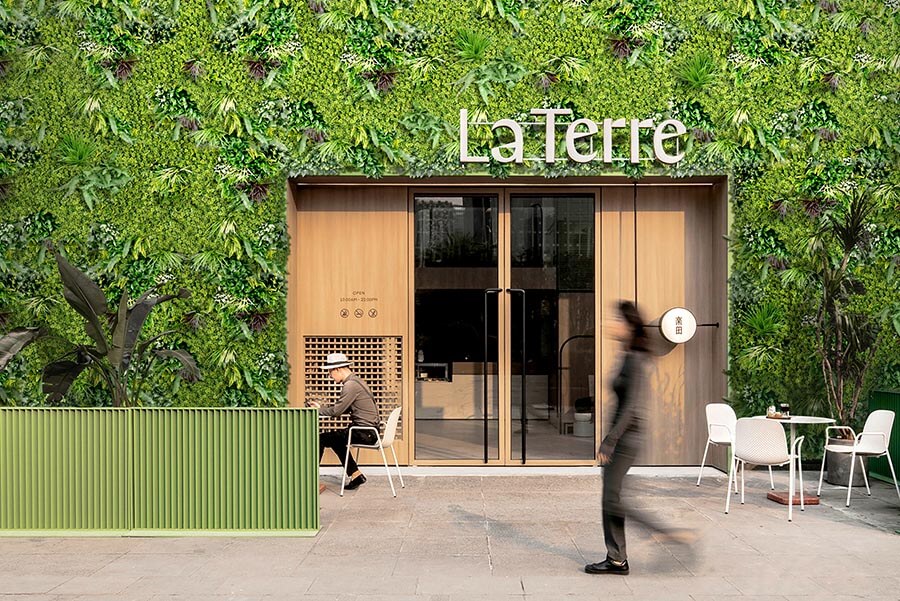 Be sure to look for a warranty that includes UV stability, which will protect the faux greenery from fading. This is an essential feature, especially for artificial plant decorations destined to be installed outdoors where they may be exposed to adverse weather conditions.
The stronger the sunlight, the more destructive it is to fake plants, which significantly reduces their lifespan. Therefore, when wholesale fake plants, the most important thing is to consider the guaranteed level of UV protection.
As one of the best artificial plant supplier in China, EdenVert is committed to providing global partners with more durable artificial plants. Based on more than 10 years of experience in product development and manufacturing, our artificial plants meet the highest leading laboratory testing standards.
We are confident to provide a 5-year outdoor warranty, even an 8-year indoor warranty. At the same time, we are committed to providing the best service to our customers and regard customer satisfaction as our top priority.