Why use artificial plants for office

2021 12 3
When it comes to decorating office space, you need to consider many aspects and plan them correctly that will improve your employees' productivity and creativity levels. Some research has revealed that since most offices are enclosed and air-conditioned, use plants can bring many benefits to business room because they can take color, nature and texture to an office. However, including real plants in the office has certain shortcomings, and that is why we can use artificial plants for the office.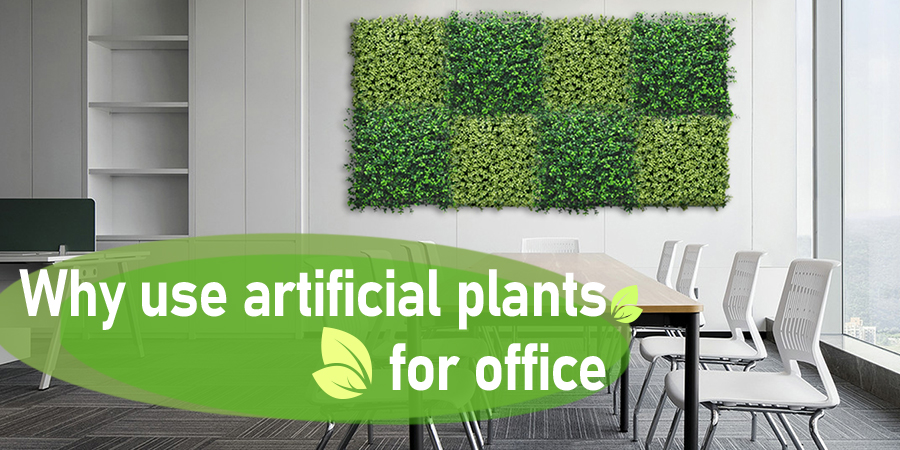 Why natural plants are not the best choice for office?
Plants are nature's finest ornament to brighten up both indoor and outdoor environments. Real plants help to increase the connection between the office and nature, as well as breaking the monotony while making the working atmosphere more inviting and productive. However, sometimes installing real plants in an office is not the best choice because they have high requirements for the environment, such as sufficient sunlight, which may not be available in the office. Furthermore, nature plants are expensive in the long term because they always need fertilizers, pest control and watering on a regular basis.
In short, keeping real plants in the office is not a good choice. If you really want to keep green in your office, installing artificial plants for office is a brilliant alternative with several outgoing advantages.
Benefits of artificial plants for office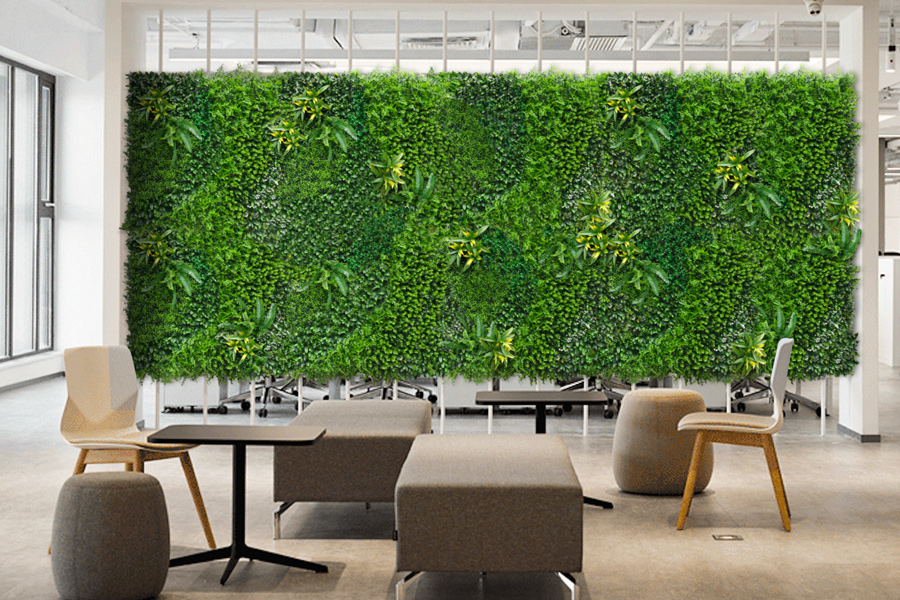 Improve atmosphere
A comfortable and pleasant office atmosphere can increase productivity and creativity. The plant decoration in the space has a visual impact on people's spirit and health, while artificial plants provide the same functions. Modern offices should be diversified. Why not use beautiful artificial plants for office to improve the office atmosphere and help employees increase productivity?
Relieve pressure
We are surrounded by life stress. Almost everyone in the workplace is faced with high-intensity work pressure and competitive pressure, which directly affects our work efficiency. Using artificial plants for office to create a stress-free atmosphere can help employees relieve negative emotions, reduce stress, and improve work efficiency.
Cost-effective
One of the biggest advantages of artificial plants for office is low maintenance and long-lasting. Many people find that artificial plants in the office are simple and affordable. They don't need watering, pruning, and fertilization, and almost no maintenance. You only need to enjoy the nature and beautiful scenery in the office. So, if you compare the maintenance time and maintenance cost, you will find how expensive it is to own a real plant, and the advantages of artificial plants are obvious.
Flexible and unrestricted replacements
Artificial plants are the best way to quickly and simply improve the beauty and attraction of the environment. Another advantage of using artificial plants for office is that there are no restrictions while placing them. Artificial plants in the office do not need sunny windows or sufficient air exposure, and can even be put in the toilet for a long time. With artificial plants, you can light up all your office shades without worrying about their maintenance.
Do artificial plants look tacky?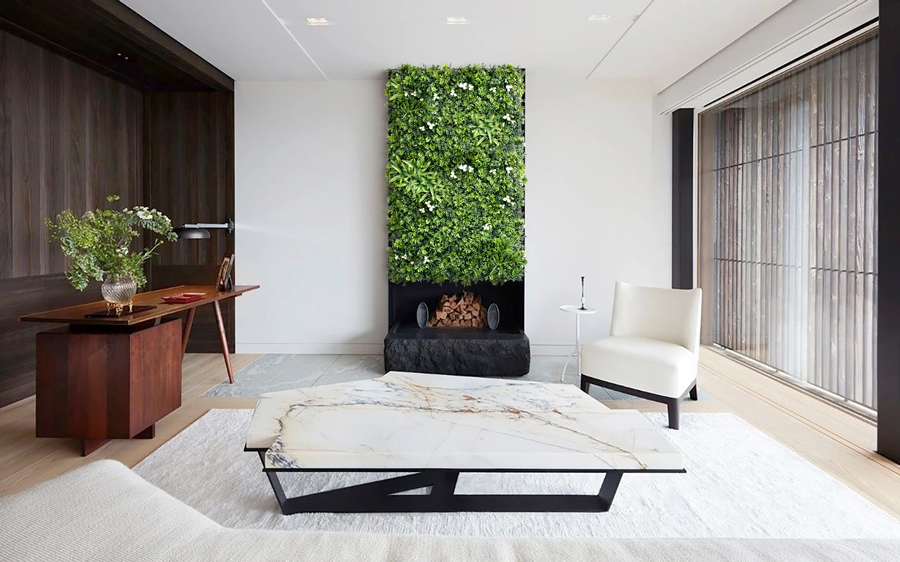 Some artificial plants can be tacky, but if you buy the high-quality ones, they will look vivid and last for a longer time. Here are some tips on how to choose good artificial plants for office.
Choose the right materials
High-quality artificial plants are produced by 100% pure PE material, which can ensure our artificial hedges retain their vivid colors, fine details and highly realistic appearance over many years. All our products are made of the highest quality raw materials with strong UV stability to make sure artificial plants emulate the fresh and luscious green look over many years. Even in high temperatures and under strong sun exposure, your artificial plants will keep looking as good as new.
Choose a professional artificial plant manufacturer & designer
The quality of artificial plants depends on the manufacturer's production level. As a professional manufacturer and supplier of artificial plants, EdenVert has been delivering natural scenery to clients including importers, wholesalers, contractors, chain stores, all different sales channel customers. We supply a wide range of indoor and outdoor products, covering artificial plant walls, artificial hedge & fences, artificial vertical gardens and artificial topiary.
Our company philosophy "Brighten up your space", is a constant reminder to never stop innovating. To ensure that our artificial plant products are a new and exciting blend of high style and simplicity of function.
Installing artificial plants for offices may be one of the best investments. They are used as decoration to brighten up the office space to improve the motivation and efficiency of employees! If you have any questions, welcome to contact us by Telephone: +86 25 69811778 and Email: [email protected]