Using artificial outdoor plants for landscape is the best choice

2021 12 9
If you want to beautify your outdoor space without having to maintain it frequently, then choose to use a variety of artificial plants instead of live green plants for your outdoor space. Our collections of artificial hedge mats, vertical gardens and artificial fences are specially UV protected for outdoor space to withstand uncontrolled natural factors to help decorate your garden, backyard, patios, desks, porches, entrances and exits and so on. By installing artificial outdoor plants for landscape, your surrounding environment will stay fresh and attracting all the year.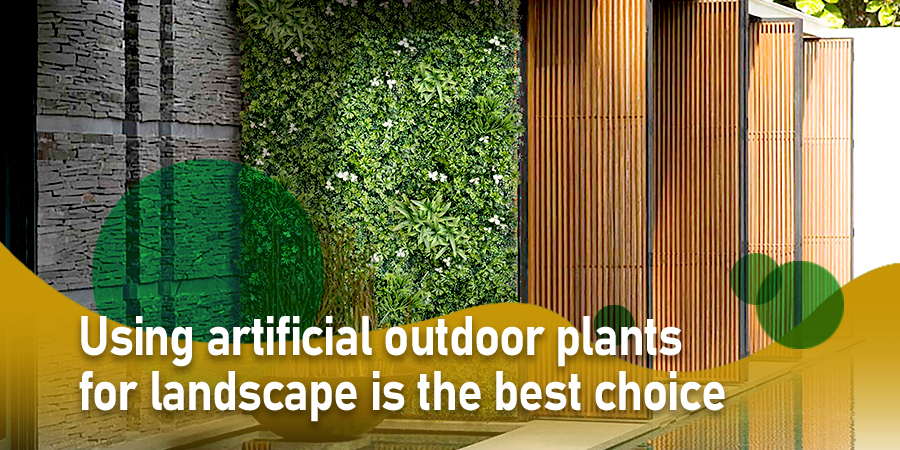 5 benefits of artificial outdoor plants for landscape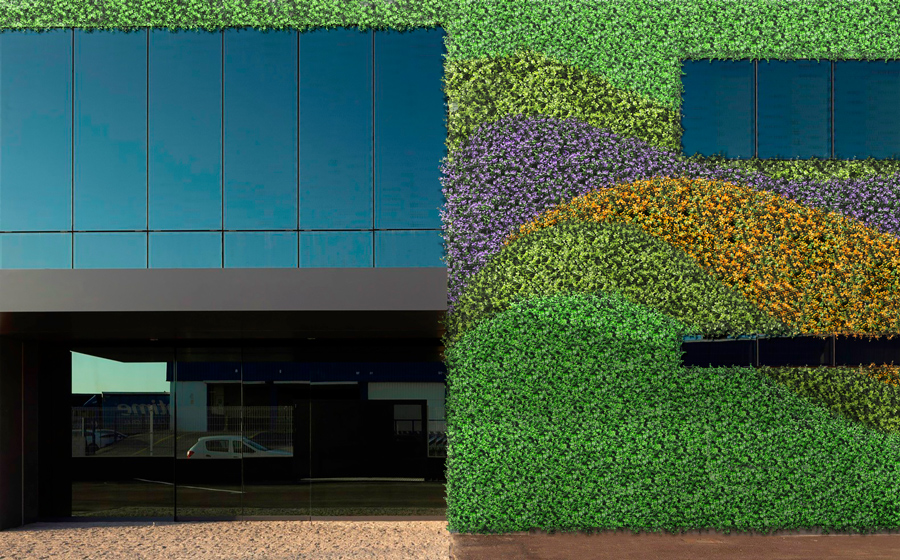 Low maintenance and long-lasting
Unlike living plants, artificial outdoor plants for landscape do not require daily watering, pruning, fertilization, pesticides, and sufficient sunlight or proper temperature for the growth. The benefits of this kind of artificial hedging can save time, money and energy, which is very important in modern busy lives. Artificial plants are also very long-lasting and will not wilt, withered or rot, which makes them an ideal choice.
Realistic looking
People are often hesitant to choose artificial outdoor plants for landscape because they are worried that they look fake and unreal. In fact, you don't have to worry about it. With the advancement of technology and the upgrading of raw materials, artificial plants look very natural and lifelike, and it is difficult to distinguish them from real plants. EdenVert has a strong R&D team, uses 100& pure raw materials, and provides artificial plants with realistic colors and textures.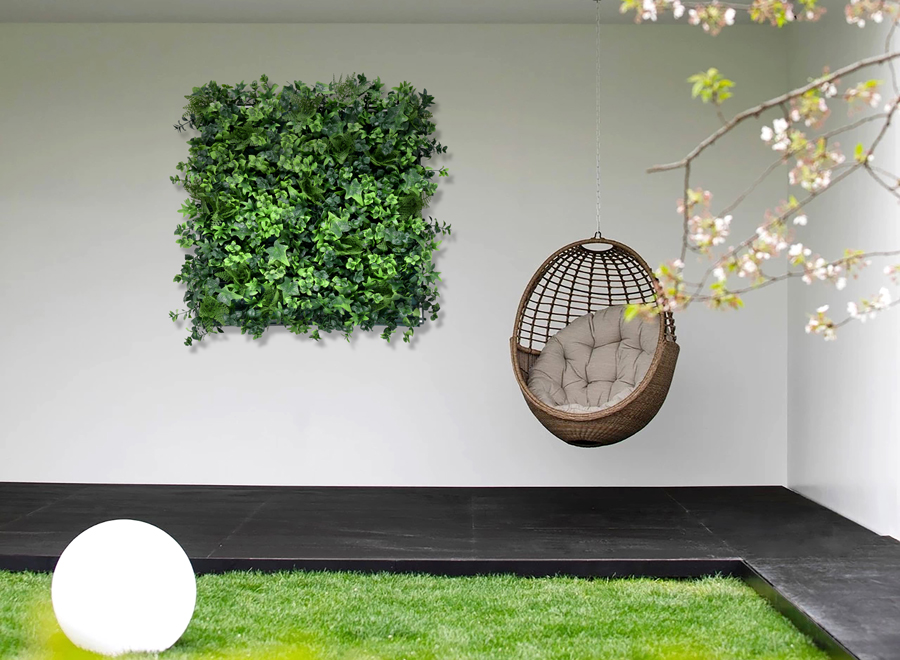 Flexible
When it comes to the benefits of artificial plants, flexibility of installation is always one point. Firstly, there are no restrictions on the placement of artificial outdoor plants for landscape, which can quickly and simply improve the beauty and attractiveness of your outside space. Secondly, the value of artificial plants lies in their wide variety. Many real plants only appear in a few places or limited seasons. In comparison, using artificial outdoor plants for landscape allows you to freely choose any kinds of artificial plants you want to decorate the space, regardless of season or availability.
Aesthetics
100% raw materials, excellent manufacturing technology and first-class design have created realistic artificial plants, so that people often cannot tell whether they are real plants or fake ones. Every leaf of them is naturally imitated. It is very attractive and pleasant to lift our spirit and illuminate outdoor space. Taking a look at our product pictures and references, you will believe that our artificial outdoor plants for landscape are indeed made of nature, but they surpass nature.
Cost-effective
Plants are an elegant and special way to improve your outdoor landscape, but maintaining fresh plants requires much money and time. If you don't want to spend a lot of money on plant maintenance, artificial plants are the best choice. You can achieve the same aesthetic with artificial plants by little price. In addition, they are durable enough and do not require frequent replacement.
3 landscape design styles
Traditional landscape
Imagine you were in 17th century France and strolled down the garden paths at Versailles. Such gardens were filled with statues, elaborate fountains and highly manicured plants. If you are looking for the same traditional landscape design ideas, we will help you create the romantic and luxurious design you dream of. This type of garden consists of boxwood shrubs groomed into a design that resembles an ancient Celtic knot. The creation and maintenance of this kind of boxwood shrubs is expensive and time-consuming, so using artificial boxwood can quickly deliver the traditional look. Artificial plants are realistic in appearance and vivid in colors, which help express the traditional design concepts you want.

Japanese landscape
Japanese gardens are famous the world over for being uniquely beautiful. Maple trees are the most famous and recognizable part of a vivid Japanese landscape. These trees come in a wide variety of sizes, shapes and foliage colors. Other plants to include are peonies, flowering quince, anemones, rhododendrons, small evergreens, ornamental cheery trees and so on. Peach trees are also popular in Japan. If you want to build a Japanese-style one, just check our different artificial vertical garden products and choose suitable artificial outdoor plants for your Japanese landscape.
Tropical landscape
Tropical style best conveys the feeling of vacation. Some concepts of tropical landscape plants are usually related to colorful flowers and plants. There are many types of plants suitable for creating a tropical landscaping design. Orchids and palm trees are just a few ideas to start with. Also, you can create the illusion of tropical planting with brightly-hued flowers like portulacas, dahlias, and petunias. By using artificial outdoor plants for landscape, you can enjoy the happiness of summer at any time without worrying about the negative impact of bad weather. Your plants can maintain their perfect shape and color throughout the year. Use artificial plant walls to create a real jungle look for you.
Create a beautiful landscape with artificial outdoor plants
If you seek beautiful scenery without maintaining troubles, artificial outdoor plants for landscape are a good choice! Whether you want a traditional, Japanese or tropical one, the wide variety of artificial plants will always let your dream come true. Don't hesitate, try artificial plants!
Know more about our artificial vertical garden series to suit your outdoor space landscape, please contact us by Telephone: +86 25 69811778 and Email: [email protected], so that our team can help you choose the perfect one for your space plant!