Father's Day Gifts 2022 – Artificial Greenery Decorations

2022 06 1
Father's Day is June 19th, which means the clock's ticking. We know how difficult it can be to find a one-of-a-kind gift for Dad year after year for Father's Day. Especially since too many dads refuse to just say what they want. But if you want to surprise him with a unique Father's Day gift this year, we're here to help.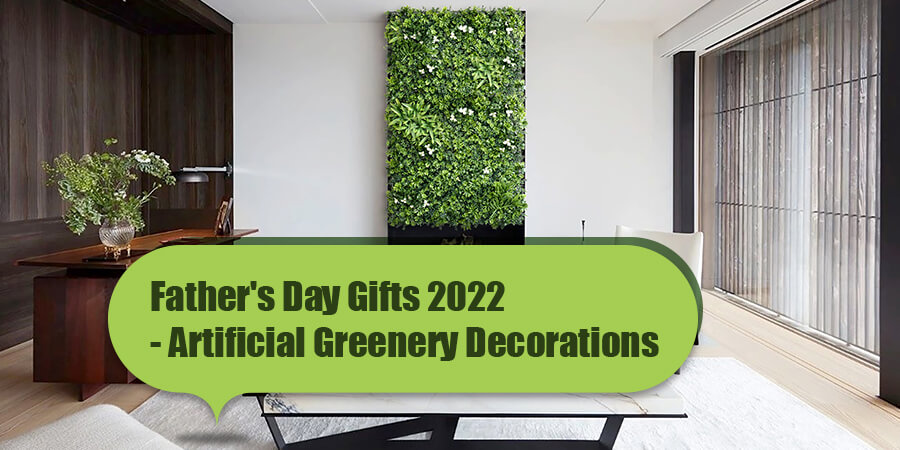 Decoration Ideas for Father's Day
This year, plan a small gathering and decorate your home with eye-catching artificial greenery as a charming Father's Day ornament. From the amazing artificial vines arrangements for the dining room table to the lifelike greenery wall for his living room, we have collected some stunning artificial greenery ideas, which will surely put a wide and bright smile on your dad's face!
Enchanting Father's Day Dining Table Decorations
Whether you plan to start the day with a special breakfast filled with your father's favorites or want to gather all your brothers and sisters at a lavish table to cherish your father, you can get inspiration from these elegant artificial plants arrangement and decoration ideas to make your dining table more beautiful!
Artificial Vines
Set up a sophisticated and exquisite dining table to share a sumptuous meal with your family. Stylishly arrange our artificial vines on your table, which will refresh and energize the surrounding atmosphere.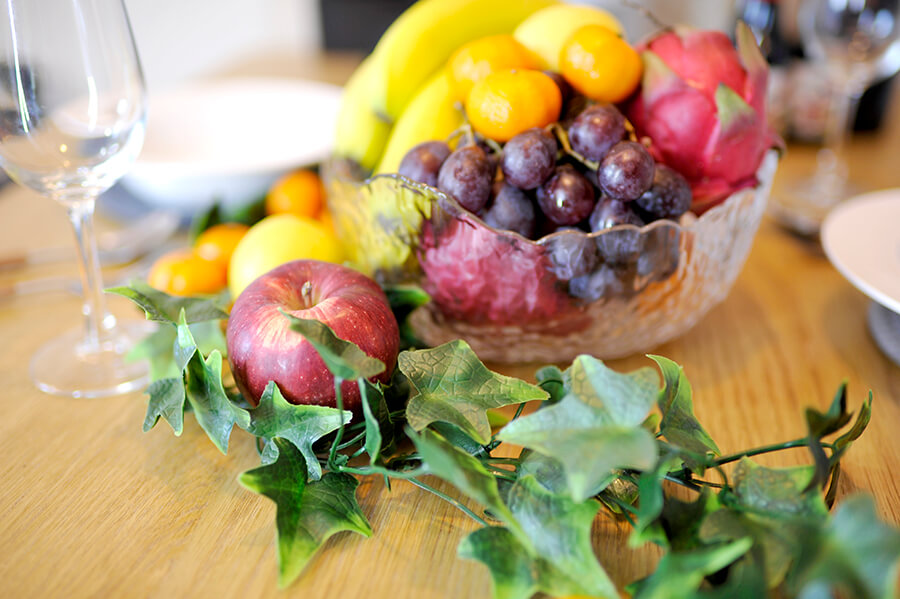 Artificial Branches
Incorporate gorgeous faux plant arrangements in your father's day table decorations to add a dash of evergreen freshness. Choose our chic artificial branches and creatively arrange them in your flower vases for enticing artificial greenery arrangements for the dining table.
Arrange a sumptuous mix of artificial branches and opt for our dianthus, podocarpus nagi, eucalyptus, and pine cone to create a luscious branches arrangement for picturesque table decoration.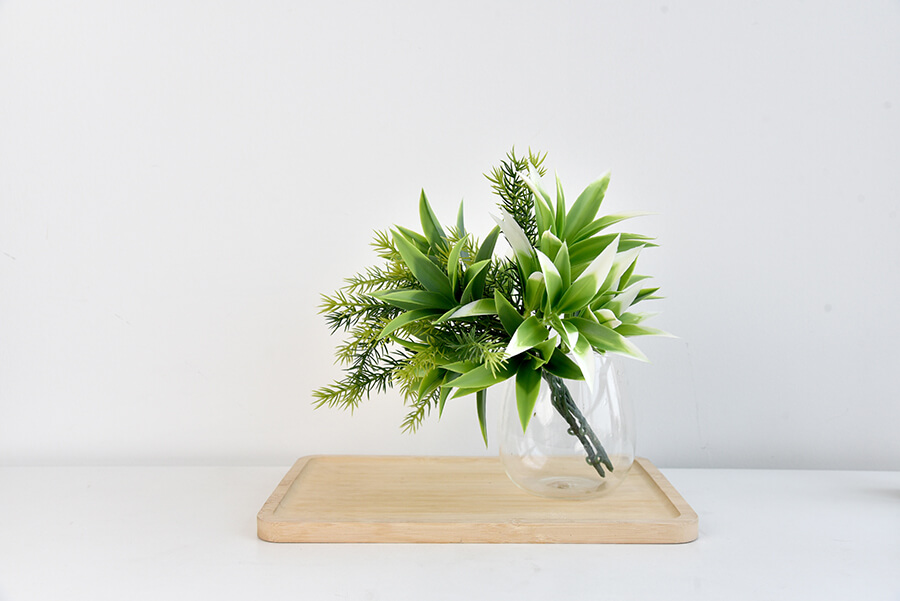 Amazing Home Office Artificial Plant Arrangements
If your dad is a workaholic, get creative and surprise him with ornate artificial branches on his work desk to make him feel really special. Choose our delicate artificial branches and place them in a transparent vase for a complex yet mesmerizing charm that will surely make your dad smile!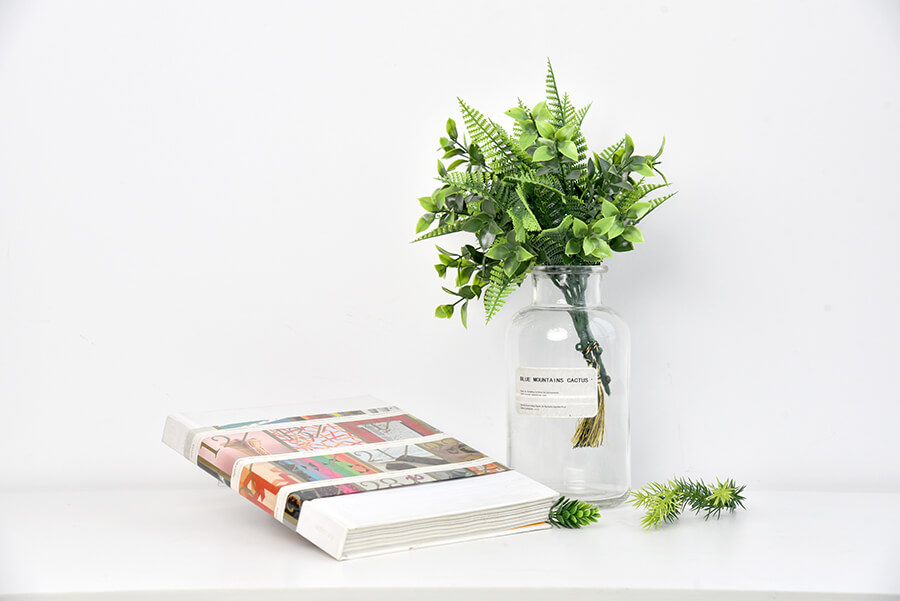 Charming Living Room Decoration
Do whatever it takes to cherish your father and his unconditional love for you, and go the extra mile by decorating his living room with a gorgeous artificial green wall.
Artificial green walls are always pleasing to the eyes. This soothing effect can immediately restore nerves. That will create a quiet and peaceful atmosphere psychologically.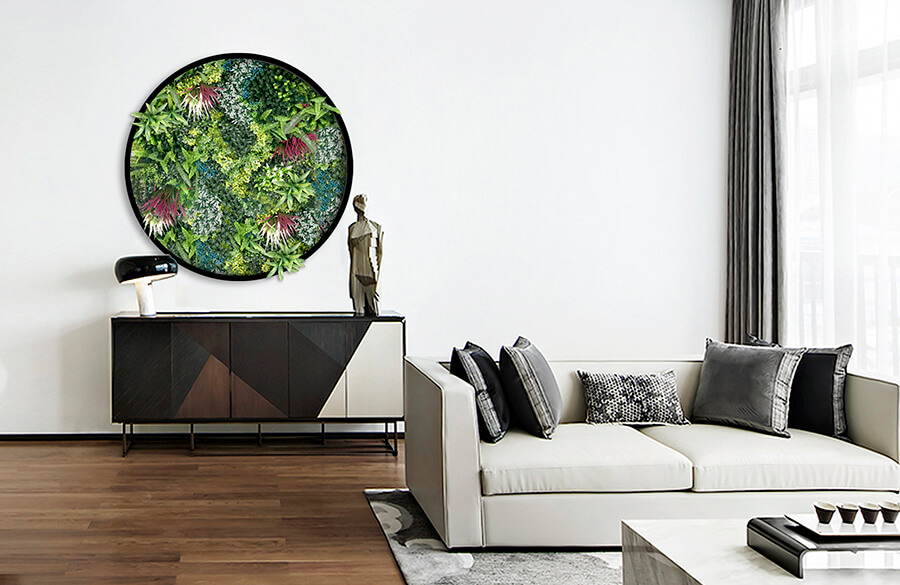 Artificial Boxwood Hedges
As classic artificial greenery wall panels, boxwood is the most popular style in the world. They are excellent indoor and outdoor decorations with UV and fire resistance, which is very suitable for residential and commercial landscape and architectural design.
Vertical Garden Panels
Vertical garden is artificial greenery standing vertically with the help of a series of interlocked panels. The artificial garden wall usually comes with abundant artificial branches. The right mix of leaves can really bring home a tropical island or a blooming flower bed.
You can enjoy aerial and lofty views at home. The vertical garden is different from the traditional horizontal garden. It takes up less space but creates a magnified beauty.
Stunning Bathroom Decoration
Clean lines and blank walls can provide more space for the bathroom. But bringing a fake green wall to a small space can bring the following benefits.
Add color to the dull bathroom interior
Improves mental health
Bringsan an aura of freshness and instill a sense of the outdoors
Enhances the feeling of relaxation you want from the bathroom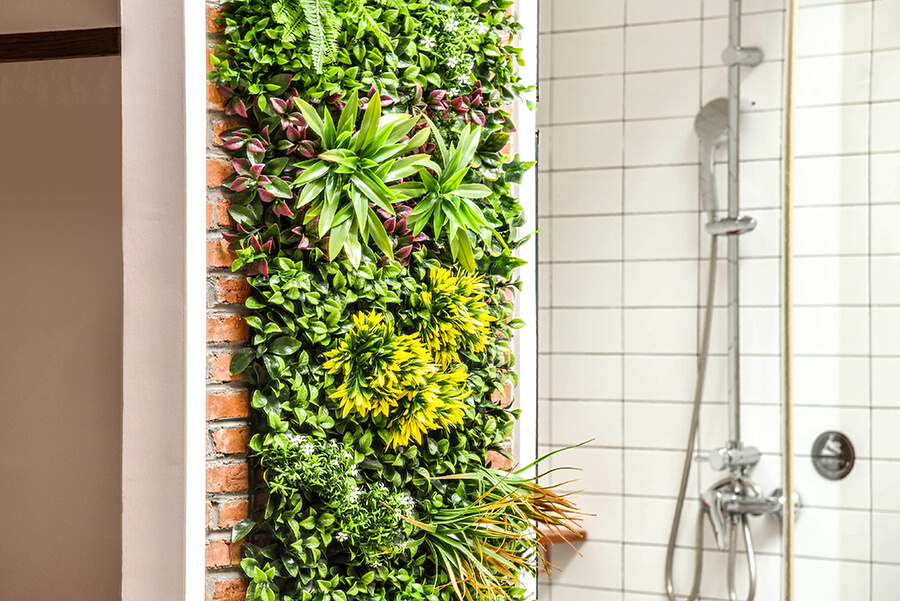 Low Maintenance Artificial Plants
The artificial plants mentioned above hardly need the maintenance of large projects. Compared with the time-consuming and laborious maintenance of the real plants, the fake plants only need to be cleaned 1-2 times a year.
In the process of cleaning artificial plants, the only thing you need to do is rinse with water or wipe the dust on the foliages with a cloth.
For real plants, an irrigation system is needed because different plants have different watering needs, so when irrigating plants, you should make sure each plant's individual needs, which is very troublesome. What's more, you should also keep an eye out for aphids and pests among your plants, and early signs of water damage on your wall or frames.
But now, you will be free, and no need to worry about either of them if you choose artificial greenery!
Conclusion
As you can see, there are so many creative ways to use brilliant fake plant arrangements for father's day decorations. Choose from our wide range of artificial plants to add gorgeous colors to your space.
Get a free sample, welcome to consult us at [email protected]