Definitive Guide to Artificial Ivy

2022 09 8
When it comes to ivy, what is the first thing that comes to your mind? Perhaps it is a hanging basket with ivy drooping over the sides, or maybe it's a large country estate with the sprawling plant creeping up the front of the building.
Natural ivy is a kind of self-clinging plant, which grows at an incredible rate. This dense plant can quickly cover walls, fences, trees, and other objects, adding a greenery aesthetic to any place. There is no doubt that it is an attractive choice for homeowners, but it is also highly demanding.
Without regular maintenance and care, the ivy will quickly get out of control and grows through cracks and seams, causing serious structural damage.
Artificial ivy can provide owners with all the benefits of natural ivy without worrying about losing control or requiring routine care. You can install artificial ivy on your concrete wall, or build an artificial ivy fence. Put it exactly where you want without any worry.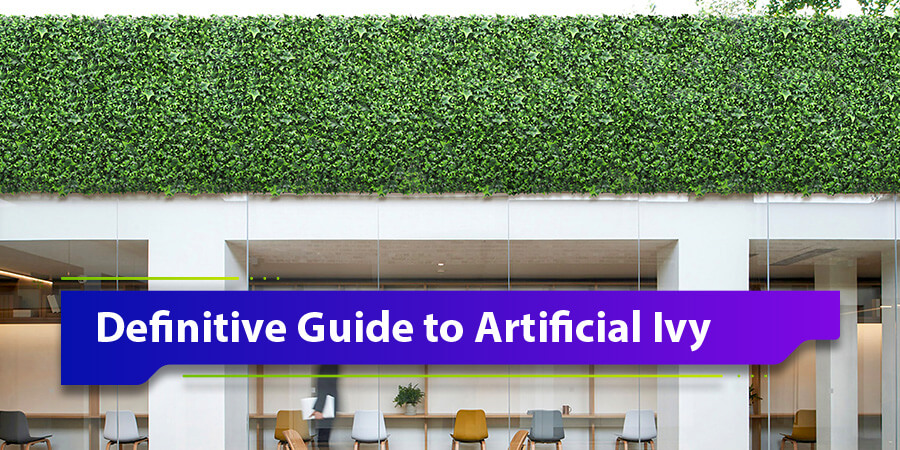 What is artificial ivy made of?
The high-quality artificial ivy plant is made from incredibly durable and UV-resistant PE material, guaranteeing that it continues to look as beautiful as possible for many years.
Types of artificial ivy products
Artificial ivy green wall
When you are looking for a way to create a space that highlights natural elements without trouble, an artificial living wall is the best option. There is no need to water, but you'll enjoy the aesthetic benefits that are hard to top!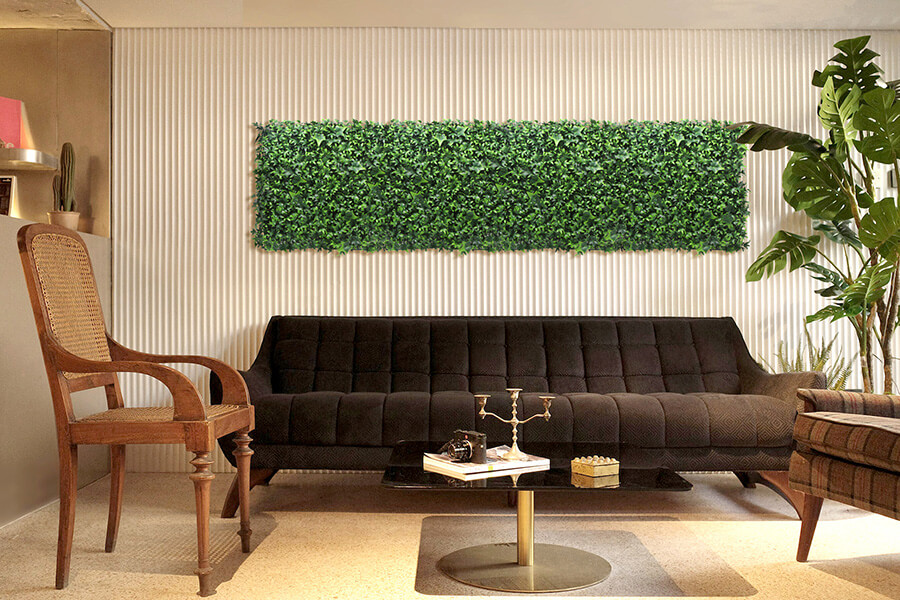 Artificial ivy privacy fence
With this lifelike artificial ivy roll, you can conceal walls, windows, and fences. The entire faux ivy screen can be quickly installed on the fence, providing a natural and subtle sense of decoration for privacy function. It is ideal for those who need a privacy screen to decorate and protect their property.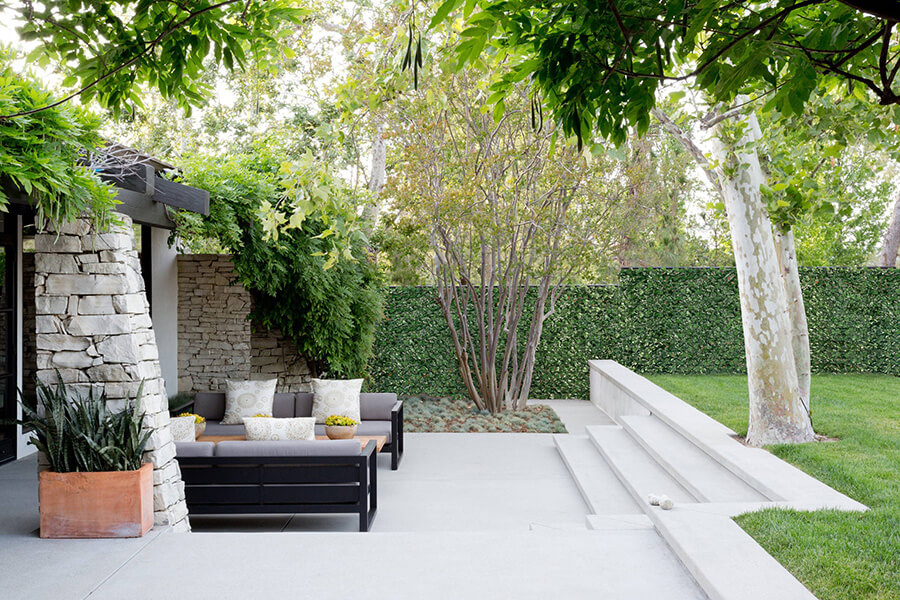 Artificial ivy vines
Faux ivy plants keep their color for a long time and are ideal for garden, kitchen, bedroom, and home decoration. Trailing ivy can be used as decorative backgrounds for a birthday party, bridal shower, or baby shower.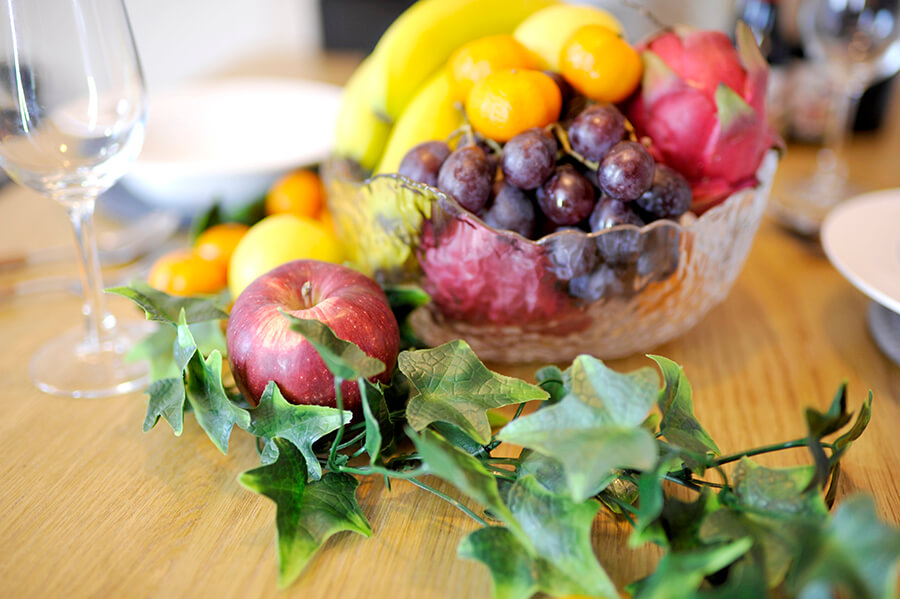 Faux ivy decoration ideas
Build your safe artificial ivy fence
If your garden is surrounded by wooden fences, applying fake ivy to them can make your garden feel more natural and green.
Of course, although the living ivy can do this, it will quickly lead to damage to wooden fences and you need to replace them more frequently.
Artificial ivy means you don't have to worry about damaging your fence, and you can add or remove it as needed to ensure that you can quickly transform your garden at any time.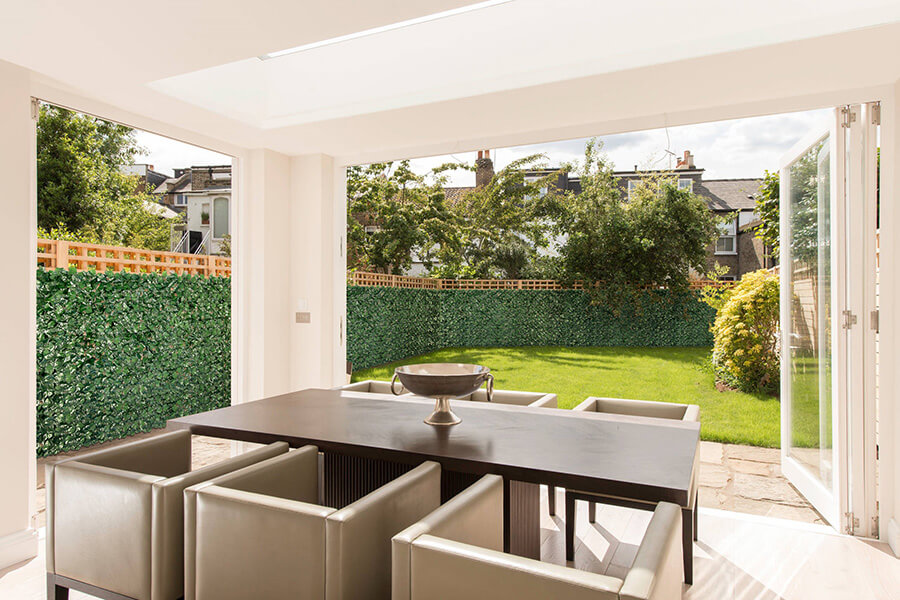 Create a featured artificial ivy green wall
One of the most significant benefits of installing fake ivy is that it can be used anywhere you like. Many interior designers use faux ivy in home decoration to create incredibly eye-catching ivy green walls on the property.
Artificial wall panels can be quickly and easily installed on any wall. They are normally supplied with built-in A/B connectors, which means that they can be clipped together to make a faux ivy wall and can be cut into any necessary shape.
Make a fantastic artificial ivy decoration
Faux ivy is a fantastic addition to any space, but it is especially beneficial for those who live in a flat or in those rooms without so much natural light.
Since it doesn't need watering or sunlight to grow, the maintenance cost of faux ivy is incredibly low and you can simply place it where you want without worrying about anything other than a quick dust every now and then!
Hanging plant decoration with fake ivy
Another very popular use is to hang the fake ivy in a hanging basket, with the product trailing over the edge. This unique design looks great on your terrace or patio, but it can also be a warm and welcome supplement to your front door.
Conclusion
The living ivy looks great, but it is extremely demanding and requires constant monitoring and care to ensure that it not only looks great but is also not damaging your foundation.
Applying artificial ivy in your home or garden is a fantastic way to quickly change the look and appeal of any space.
If you are looking for high-quality artificial ivy plants, EdenVert is here to help you. EdenVert is the top leading artificial plant supplier based in China and is dedicated to providing long-lasting greenery to importers, wholesalers, contractors, and chain stores throughout the world.
We seek to engage our customers to be co-creators with us, in developing vibrant living and working spaces, infused with the spirit of nature.
EdenVert factory holds ISO9001, ISO14001, and ISO45001 which guarantees production and products with the best quality. EdenVert has developed more than 200 products now and keeps innovating new products every year.
Artificial hedge, artificial vertical gardens, artificial fences,s, and artificial topiary, this main classification receive satisfaction from global markets constantly.