8 Benefits of Artificial Plant Walls in Commercial Spaces

2022 08 18
Greenery walls are lush vertical gardens that are a great solution for space-constrained commercial properties. Taking up minimal floor space, these living walls can change the look and feel of the entire environment.
In addition to bringing a soothing and serene feeling to the environment, the green walls also create a professional environment that welcomes clients and motivates employees. But these landscape elements have a downside – they require a lot of maintenance. In commercial space, this is a deal breaker.
In a commercial environment where there is increasing pressure to reduce costs, living plant walls are not suitable as they require ongoing maintenance. What is the solution? Artificial plant wall.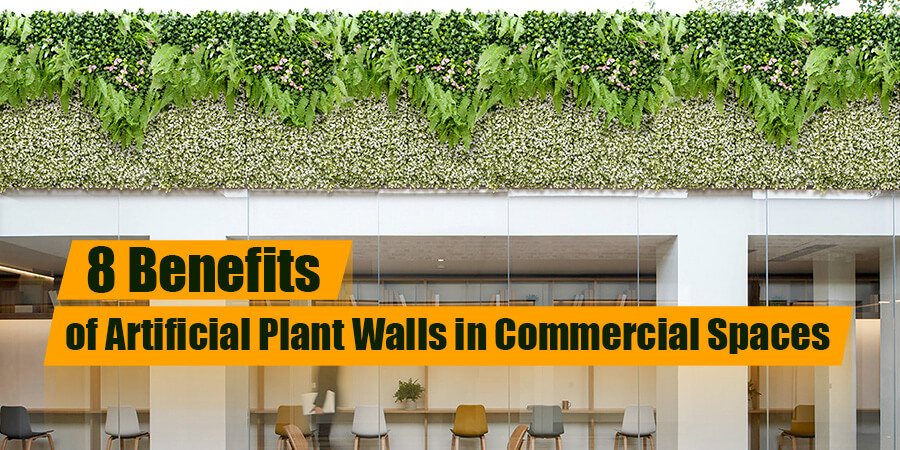 Artificial plant walls are perfect for commercial landscaping projects that require both cost reduction and eye-catching greenery. Modern fake plant walls are incredibly lifelike, vibrant, safe, and eye-catching solutions that make an unforgettable first impression.
Over the past decade, many commercial projects have integrated artificial green walls into their design schemes because they offer so many benefits and they easily amaze visitors. Here are 8 amazing facts about the artificial greenery wall.
No need for landscaping partners
Since living plant walls require regular maintenance, trimming, cleaning, and other maintenance, the companies that install them also offer maintenance services at an additional cost. This is not the case with artificial green walls.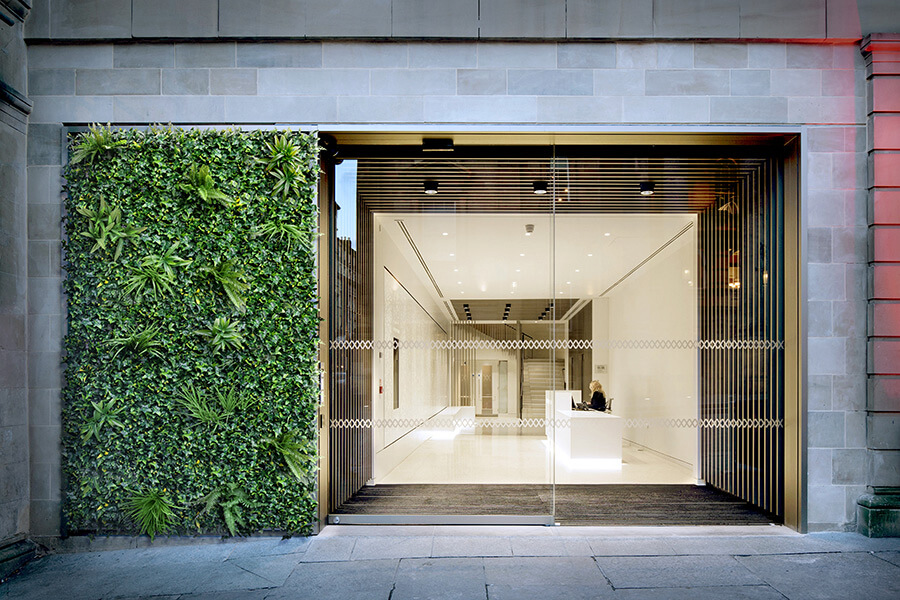 Artificial green wall dosen't require a lot of maintenance and can be easily cleaned indoors, so a landscaping partner to maintain them is not required. It means no hassle with customer service and no paperwork during maintenance.
Zero maintenance
Indoor plants need a certain amount of watering, fertilization, and sunlight, as well as humidity and temperature control. The living plant wall also has such requirements to ensure the best appearance. On the other hand, the faux greenery wall has no such special requirements.
Save you money and time
When it comes to living plant walls, the high upfront costs and ongoing maintenance costs make them less attractive. With faux living walls, upfront costs are significantly reduced and maintenance costs are zero. Faux living walls will save you money in the short term and will continue to save you money and time in the long term.
Incredibly realistic
The appearance of artificial plants has evolved over the years. Instead of being plastic-like, modern artificial plant walls feature extremely realistic foliages that mimic real foliages.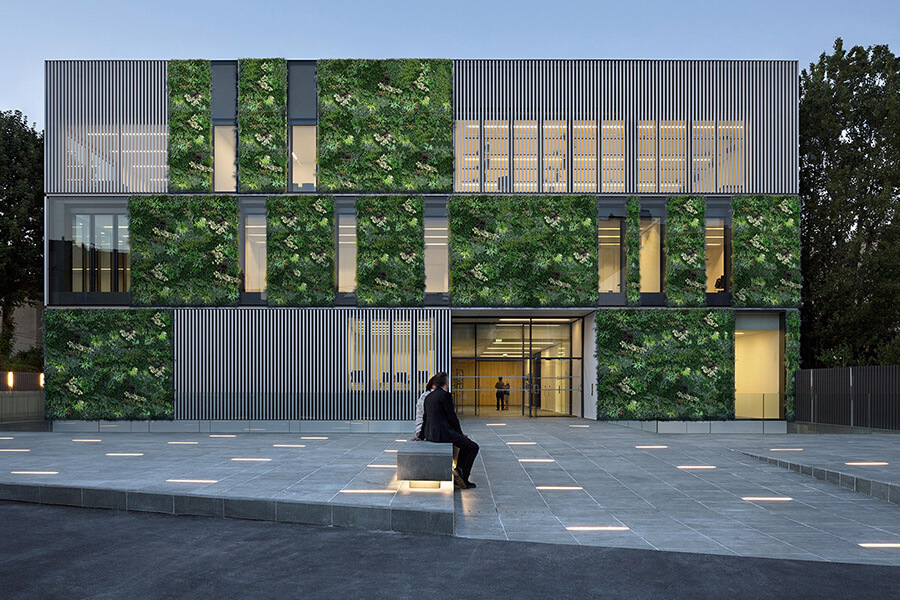 In fact, some fake plants look so realistic that it's hard to tell the difference between the real and the fake. The artificial plant wall is now made of high-quality materials with lifelike colors and detailed foliages.
Hassle-free natural connection
Research has shown that indoor greenery can reduce stress, improve cognitive function and creativity, and increase motivation. Artificial plant walls, with their muted colors and forms, evoke those positive feelings of being in nature without the maintenance that other landscape elements require.
Multi-function
An artificial living wall is known for their appearance and will refresh a bland interior space. It can also bring functionality to your designs. Want something to serve as a boundary, or want to hide a flawed or damaged wall? Want a natural-looking fence or privacy screen? Want to reduce sound in your space or use a soft barrier to direct traffic? An artificial plant wall is the perfect solution.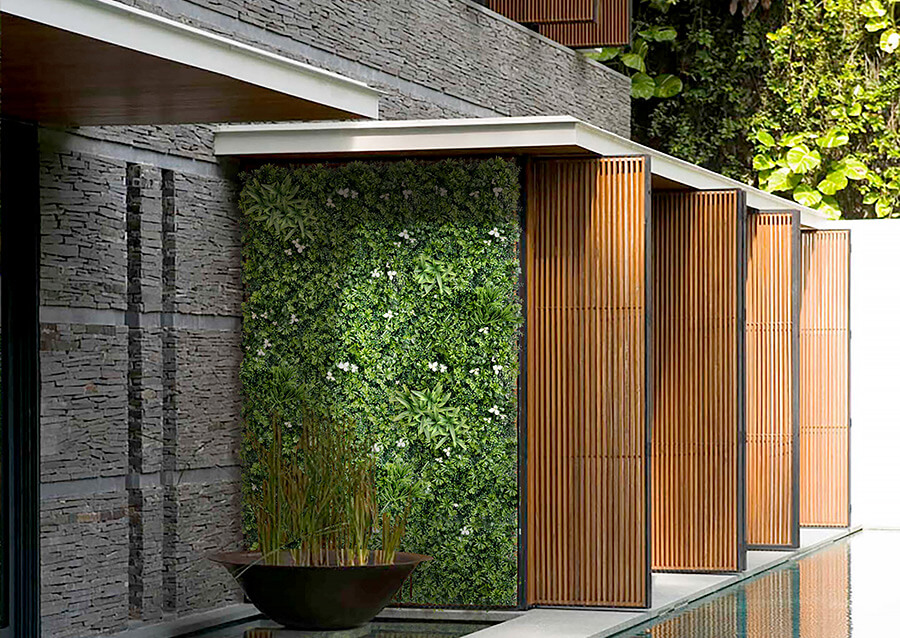 Fireproof performance
Artificial plants also have fire resistance.  We offer leaves spiked with flame retardant chemicals to make them flame retardant and suitable for indoor or outdoor use without compromising safety. Fire retardant plants comply with local, national, and international fire standards, so rest assured that our faux green walls will not cause a fire to break out.
Variety of options
The best part about faux plant walls is that they come in a variety of options and are ready to be displayed. The living plant wall requires you to wait for several weeks before the plants begin to grow. The artificial green wall is ready to make a statement from day one.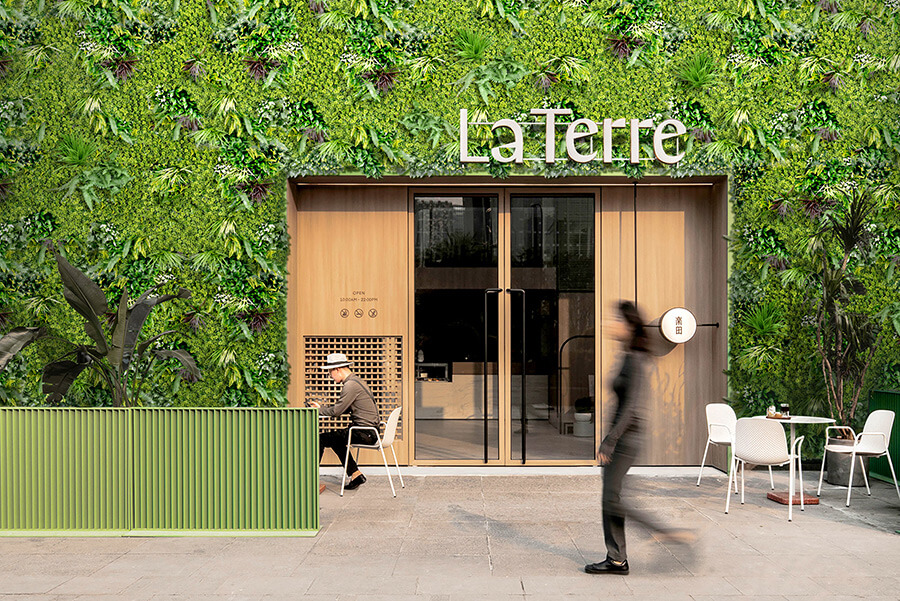 In addition, you can choose any leaf, any branch, any flower and plant variety, or any combination of multiple plants on the wall. For living plant walls, options are very limited, because they require favorable conditions to grow. Fake green walls offer limitless options.
Looking for the highest quality artificial plant wall?
EdenVert is dedicated to providing long-lasting artificial green walls to our global partners. We have an ongoing commitment to quality. Based on more than ten years of product development and manufacturing experience, our products meet the highest leading laboratory test standard.
EdenVert artificial plants provide 5 years warranty for outdoor use and even 8 years for indoor use. We are committed to providing the best customer service, and we regard customer satisfaction as our top priority. Please feel free to contact us. Telephone: +86 25 69811666, E-mail: [email protected].