Choosing an Artificial Plant Supplier: What to Know

2022 10 20
Artificial plants are long-lasting and come in different colors and textures. Their exquisite beauty, convenience, and durability make them ideal for low-maintenance conditions.
Quality artificial plants are commonly chosen for decorations at homes, offices, commercial areas, and during events, letting their benefits be enjoyed by numerous groups.
If you're a local artificial plant retailer or importer wondering where to wholesale the best quality artificial plants, or how to choose the right artificial plant supplier, read on to find out.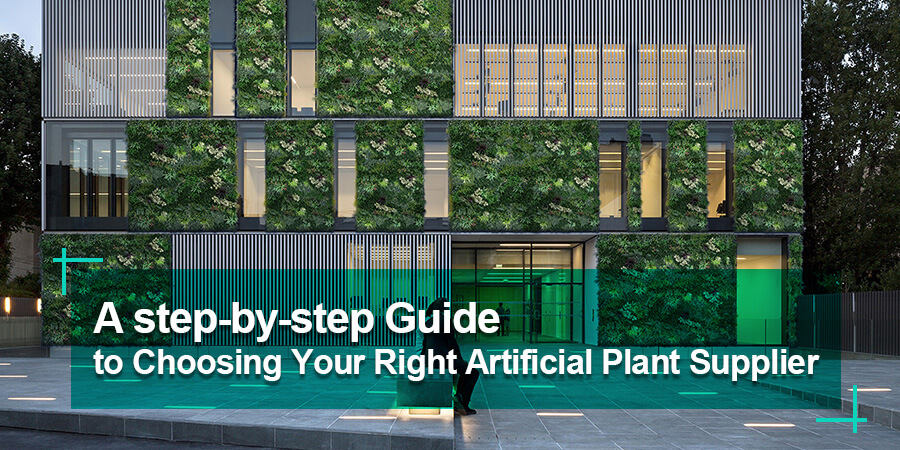 Specific your needs
The first step in selecting the right artificial plant supplier is to determine your needs.
What exactly do you want? What is your customer base? Research the preferences of your customers or potential customers.
What type of faux plants do you need? What materials will your customers like? One word: research.
How fast do you need it?
These are just a few of them. Identify all your needs before finding a solution. This will help you narrow down your search.
Once you have a list of needs, the next step is to research and develop a strategy. Follow these guidelines to find a suitable artificial plant supplier.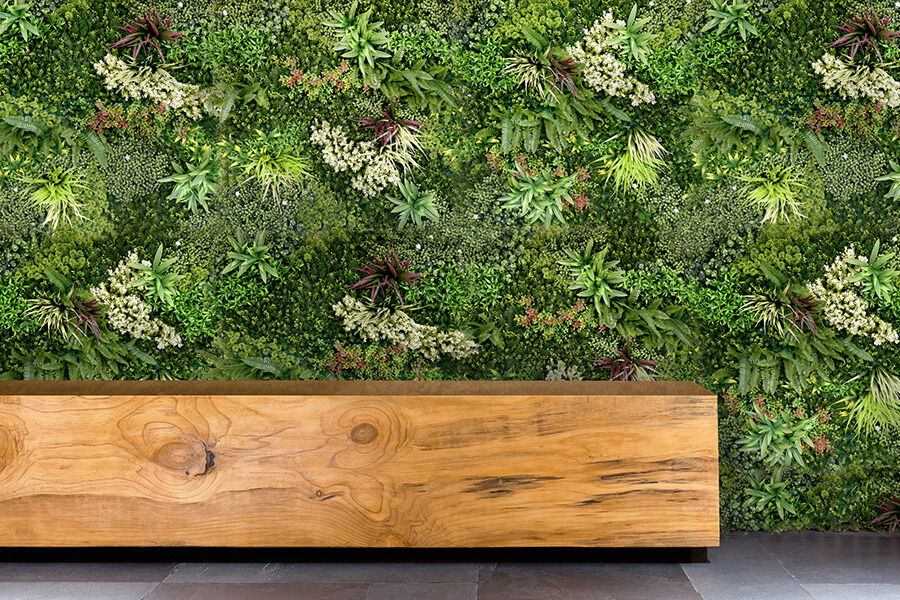 Your research starts with the internet. If an artificial plant manufacturer or factory doesn't show it online, you should probably stay away. What criteria do you use to verify artificial plant suppliers? Use this guide.
Company registration status
If a supplier or a factory follows the legal requirements in their region, they are likely to comply with the product standard requirements. Verify the registration status of the artificial plant company. You will have to do some searching online through the company registration website.
You can also ask the supplier directly for their registration and license number. Legal suppliers will not hesitate to provide these.
Experience of the artificial plant supplier
Find a supplier that has been in the artificial plant industry for some time. If they have made successful sales to return customers in different regions, it means they produce high-quality plant products. No one will buy defective or low-quality products, right? These are just some suggestions.
Another benefit of choosing an experienced industry player is their continuous R&D progress on artificial plant products. In order to increase sales, they constantly improve their products.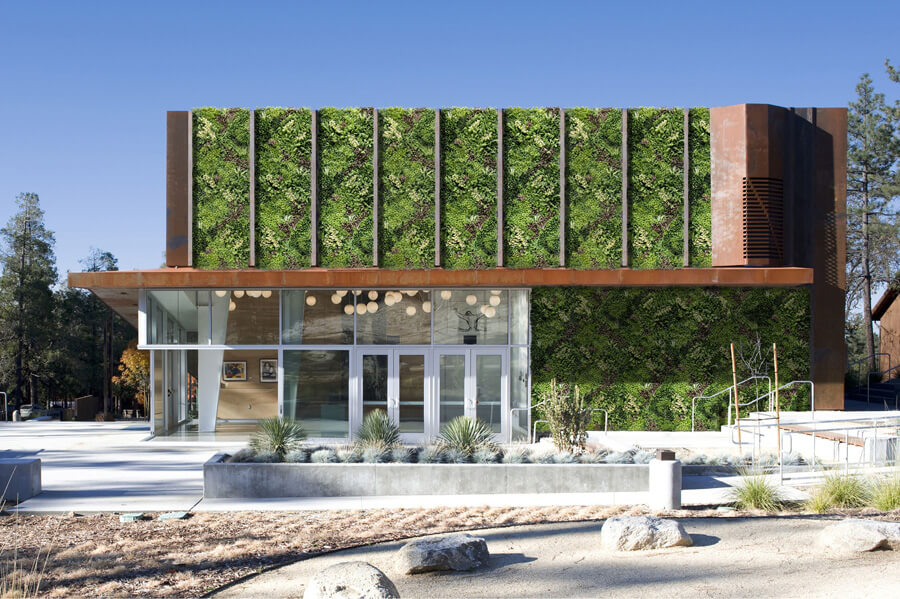 Market region of the artificial plant supplier
What is the artificial plant supplier's market region? Does the supplier wholesale to your country? Is their market similar to your country or region in terms of quality requirements? If your answer is yes, then go for it.
For example, if your market is in Europe, you can choose those artificial plant manufacturers that wholesale to European countries. Those suppliers or factories have the ability to give your market the standards that they are used to, or better.
Providing samples
A reliable company or a factory will send you artificial plant samples before you order in bulk. This is called a pre-production sample. This helps you to:
Verify the quality of artificial plants.
Get a feel for how easy or difficult it is to work with the specific supplier.
Get a feel for their customer service.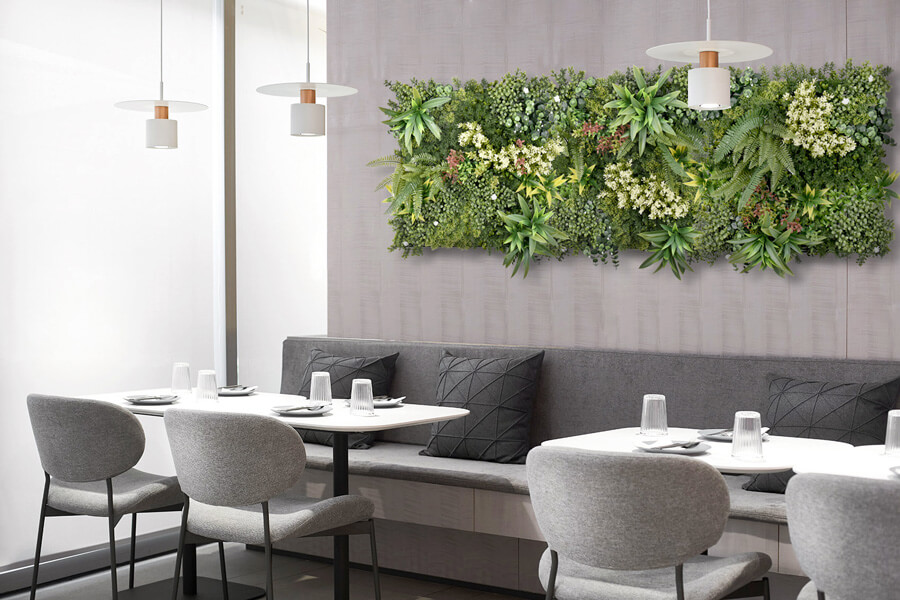 Factory or product certifications
Certificates establish trust. In order to be certified, a supplier or a factory must adhere to the set legal standards to ensure quality. Also, there are usually standards set for importing products. If you wholesale artificial plants that don't meet your country's standards, it gets tough.
Customer service
Customer support is necessary for troubleshooting. The speed of interaction and response to inquiries indicates effective customer service, which is characteristic of a reliable artificial plant supplier. We all want to be assured that whenever we need help.
Product Warranty
It goes without saying that the longer the warranty, the better the product is likely to be. Some warranties may be very vague and may not provide much protection to consumers. Therefore, it is important to check with your supplier clearly.
Be sure to seek a warranty that includes UV stability, which will protect the artificial greenery plants from fading. It is an essential feature, especially in those artificial plants destined to be outside, where they might be exposed to unfavorable weather conditions.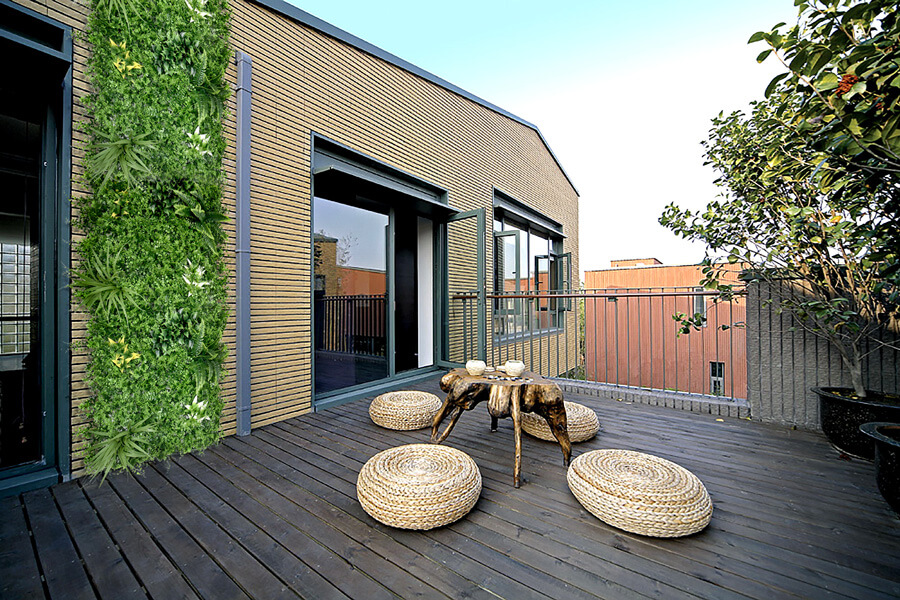 As one of the best artificial plant factory in China, EdenVert is dedicated to supplying longer-lasting artificial plants to our global partners. Based on 10+ years of product development and manufacturing experience, our artificial plants meet the highest leading laboratory test standards.
We are confident to provide 5 years warranty for outdoor use and even 8 years for indoor use. Also, we are committed to providing the best customer service, and we regard customer satisfaction as our top priority.
Conclusion
When verifying your artificial plant supplier, meeting one requirement is not enough. Go for the supplier that ticks most of your boxes, if not all.
We promise that EdenVert is a great place to start your artificial greenery wholesale business. EdenVert is a leading artificial plant supplier, supplying importers, wholesalers, contractors, and chain stores throughout the world.
We seek to engage our customers to be co-creators with us, in developing vibrant living and working spaces, infused with the spirit of nature. Our factory holds ISO9001, ISO14001, and ISO45001 which guarantees production and products with the best quality.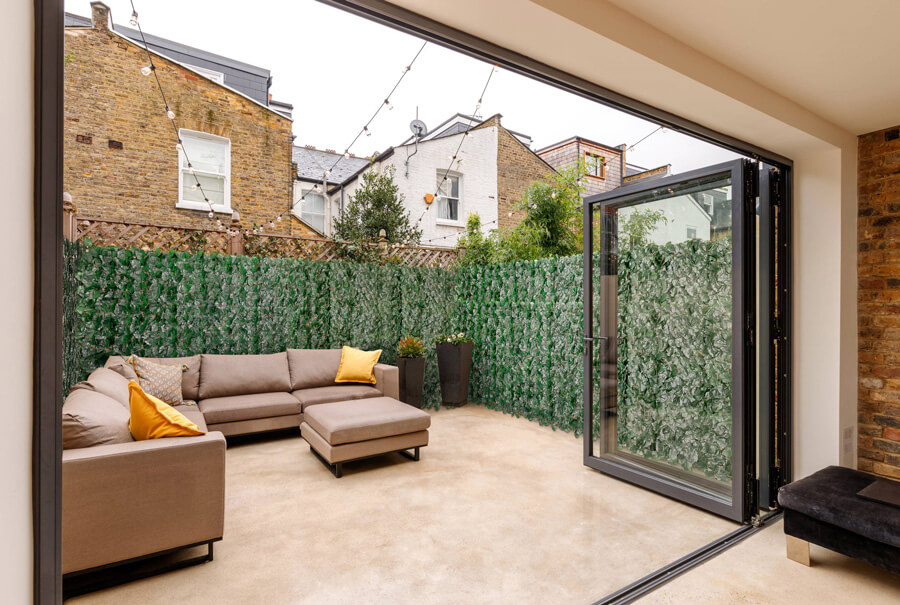 EdenVert has more than 200 products now and keeps innovating new products every year. Artificial hedge, artificial vertical gardens, artificial fences,s and artificial topiary, are the main classifications that receive satisfaction from global markets constantly.
For more information about what we can do for you, fill out our online contact form or contact us by Telephone: at +86 25 69811666 and Email: at [email protected] to request a free product sample.