Top Realistic Artificial Vines to Enhance Decor in 2023

2023 03 17
Introducing artificial plants into your living space is an excellent way to incorporate greenery. Artificial vines, in particular, offer a visually pleasing option for those who desire the look of greenery in their surroundings but struggle to keep natural plants alive. In addition to adding color and texture, faux vines provide an effortless and stress-free solution for decoration.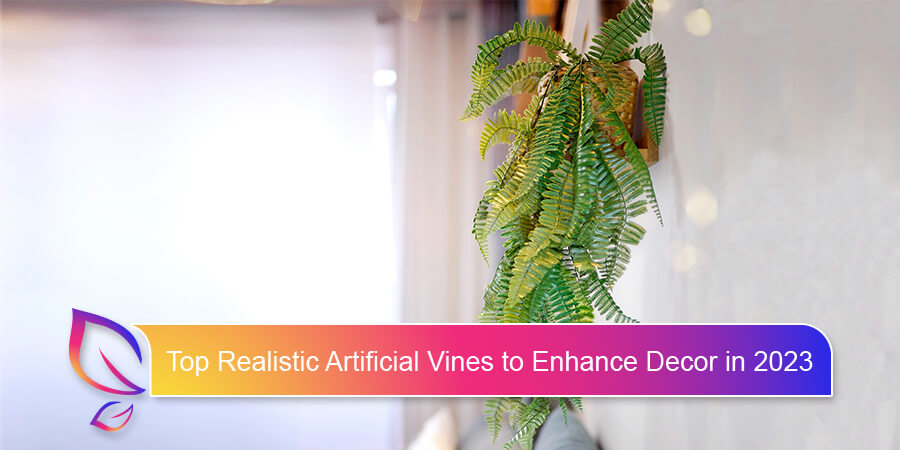 In the past, fake plants were often shunned by designers, but with advancements in technology, artificial vines now have a natural appearance that is difficult to distinguish from real ones.
With an extensive variety of options available in the market, you have the flexibility to choose ones that complement the aesthetic of your space. These advancements have made fake vines a viable choice for decoration design, allowing you to incorporate greenery into your space without compromising on style.
Comprehensive guide to selecting artificial vines
Finding the best artificial vines requires careful consideration. To do so, consider the following factors during the selection process and find the best option for your needs.
Only select premium-quality artificial vines
When purchasing artificial vines, investing in premium quality is the key to creating a convincing display of your green thumb. Though the cost may be higher than cheaper alternatives, the longer lifespan of high-quality vines offers better value for money.
Some premium options even feature leaves in varying sizes for a more natural look. To ensure durability, look for faux vines made with eco-friendly plastic or other strong and long-lasting materials.
Avoid plants with perfect symmetry for a more natural look
For a more natural look, choose artificial vines with leaves of varying sizes. Uniformly sized leaves can give a fake appearance. If you want a more natural look, prune some stems or leaves on one side to make one side a bit bushier than the other. Place the fuller side closer to a light source for optimal presentation.
Choose artificial vines that mimic the look of real plants
When choosing artificial vines, carefully examine them to ensure they have realistic details, such as simulated veins and color variations. Avoid plants with excessive artificial details, like fake rain droplets and glossy finishes, as they can appear unrealistic. Familiarize yourself with the different types of faux vines to compare their appearances and choose the most natural-looking option.
Select the right style of artificial vines for your space
Consider the style of artificial vines in relation to the space you plan to decorate, whether it's your home or office. For outdoor spaces, choose waterproof vines that are also UV-resistant. If you're decorating a table or wall indoors, there are many options available that are more appropriate for those spaces.
Fabric or plastic
Fake plants, especially the leaves, are commonly made using either plastic or silk materials. Plastic plants are known for their durability, as they are typically molded by copying the natural plant leaves. While silk plants are typically less durable than plastic plants and can easily become damaged or faded over time. If you prefer longevity and a realistic look, plastic plants are the better option.
The advantages of using artificial vines
Faux plants offer several advantages over real plants, making them a popular choice for many people. They provide solutions to many issues that arise from using natural plants.
Maintenance
Natural vines require significant time, effort, and resources to maintain, including ensuring the right soil conditions, adequate water supply, and guiding their growth to cover the desired space.
This can be challenging, especially if you have a busy schedule. On the other hand, artificial vines offer an easy and hassle-free way to decorate your space. They require minimal maintenance, can be easily bent or cut to fit your desired space, and can be relocated as needed.
Cost
Faux plants offer a more cost-effective option for enhancing the beauty of your home or garden compared to natural plants. This is because they do not require ongoing maintenance or additional investments after purchase. Natural plants, on the other hand, need soil, tools, and supplements to thrive, making them more expensive in the long run.
Space
As cities become more crowded and living spaces continue to shrink, it can be challenging for individuals to incorporate plants into their homes. This is especially true for those who reside in apartments, where outdoor space is often limited or nonexistent. Fortunately, artificial vines provide an excellent solution for bringing the beauty of nature indoors.
One of the most creative ways to use faux vines in apartments is by creating a "jungle ceiling" effect. This involves hanging multiple strands of faux vines from the ceiling to create an illusion of being surrounded by a lush jungle.
The vines can be draped over light fixtures, woven around furniture, or used to create unique wall art. This not only adds a unique and visually stunning element to your home but also provides a sense of tranquility and calmness.
Moreover, the versatility of artificial vines allows them to be used in a variety of creative ways beyond just the jungle ceiling. They can be wrapped around staircase banisters, woven into balcony railings, or used to create a hanging garden effect. The possibilities are endless, and the only limit is your imagination.
The best artificial vines in 2023
Artificial plants provide a convenient solution for those who lack the space, time, or resources to care for natural plants. However, the challenge lies in selecting the right type of faux plants for your space. We've gone through some tips to help you choose the best vines and presented our top picks for this year, so you can make an informed decision.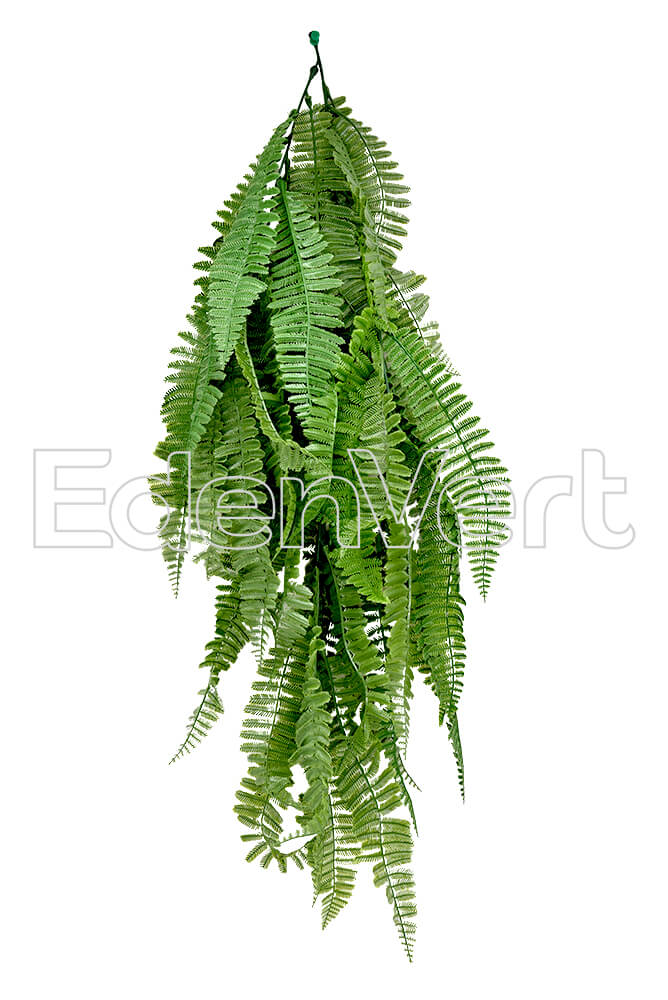 CCGT011 Persian fern
This product is perfect for enhancing the indoor or outdoor ambiance with its naturalistic look and lush foliage that offers ample coverage. Its durable and low-maintenance design makes it an ideal addition to any area of your home.
CCGT0011 is versatile enough for special occasions such as weddings, festivals, and parties, and can be installed on walls, bookshelves, mirrors, fences, balconies, gardens, and more.
The high-quality plastic leaves won't easily break, creating a jungle-like atmosphere that's easy to maintain. You can clean it effortlessly by washing it in water and blowing it dry.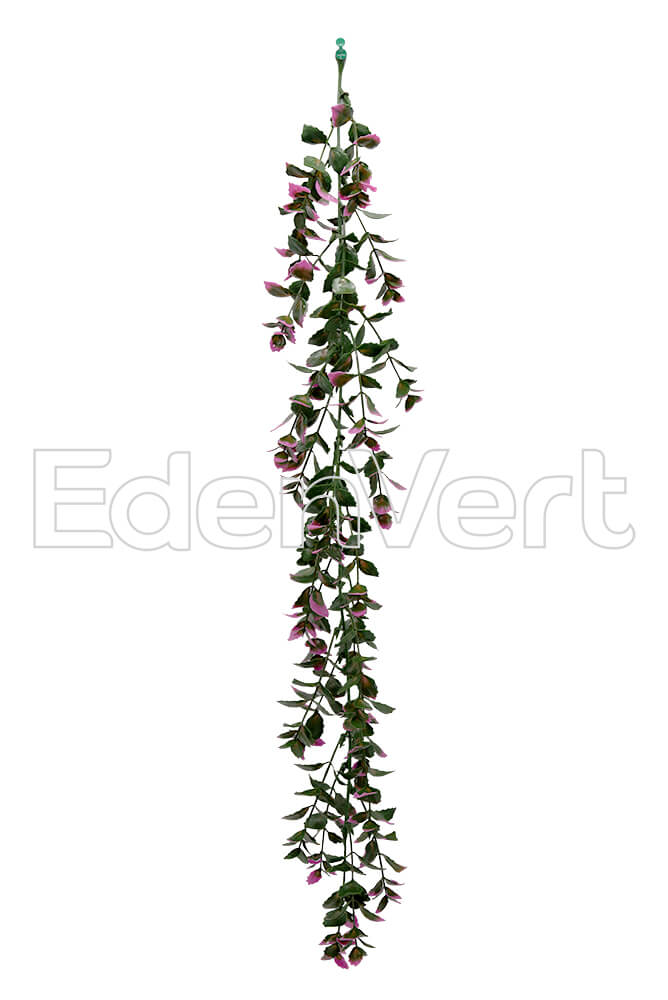 CCGT012 Pachysandra Purple
Crafted for a vibrant texture and appearance, this artificial vine is made of eco-friendly plastic and features a stunning purple hue that adds visual interest.
Whether you're decorating corridors, arches, backgrounds, or DIY activity centers, CCGT012 is the perfect option to enhance your special occasion's look and feel.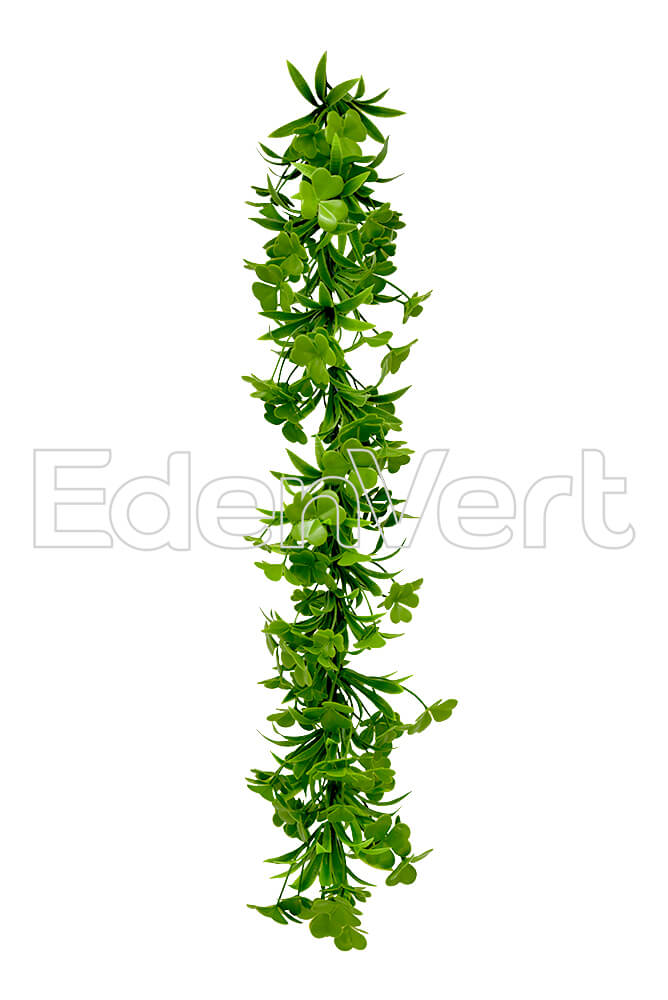 CCGT013 Clover
CCGT013 has a refreshing green design perfect for revitalizing the look of any space. Its retro and simple style makes it a great choice for weddings or home decoration.
Its vivid texture adds a touch of realism, and it pairs well with silk flowers to instantly upgrade any decor.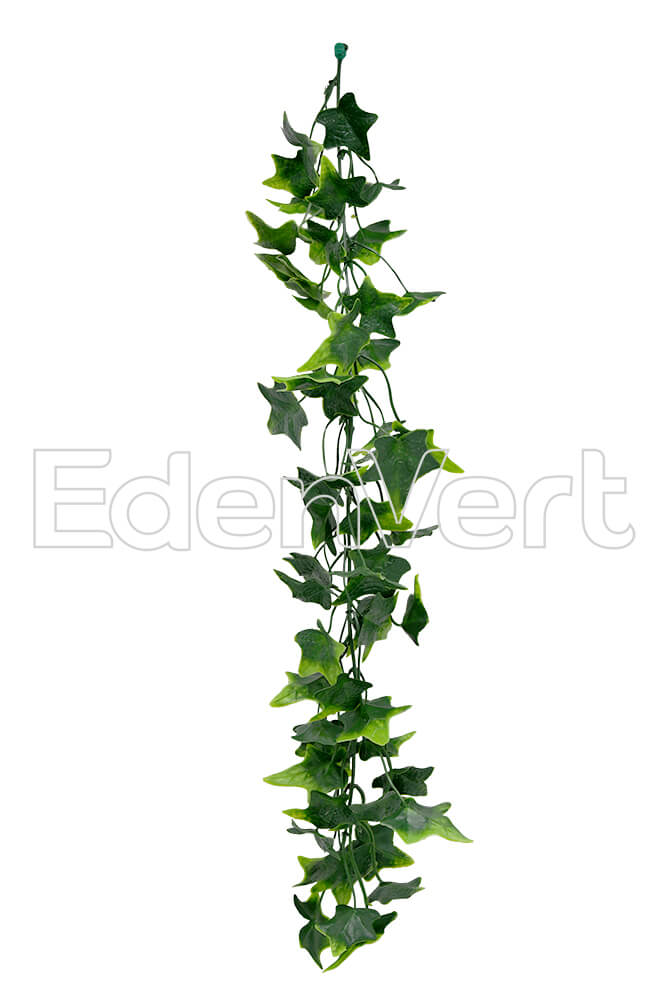 CCGT015 Artificial Ivy
Faux ivy leaves are the perfect solution to bring life to any home or garden. It is incredibly flexible and easy to install; it can be added to walls, fences, pillars, shelves, wreaths, flower baskets, and wedding arches without damaging the leaves.
The natural 3D shape of the foliage and realistic texture of the vine makes it look incredibly real, even from a closer view. Plus, it is made from durable, waterproof plastic, ensuring it can withstand any weather.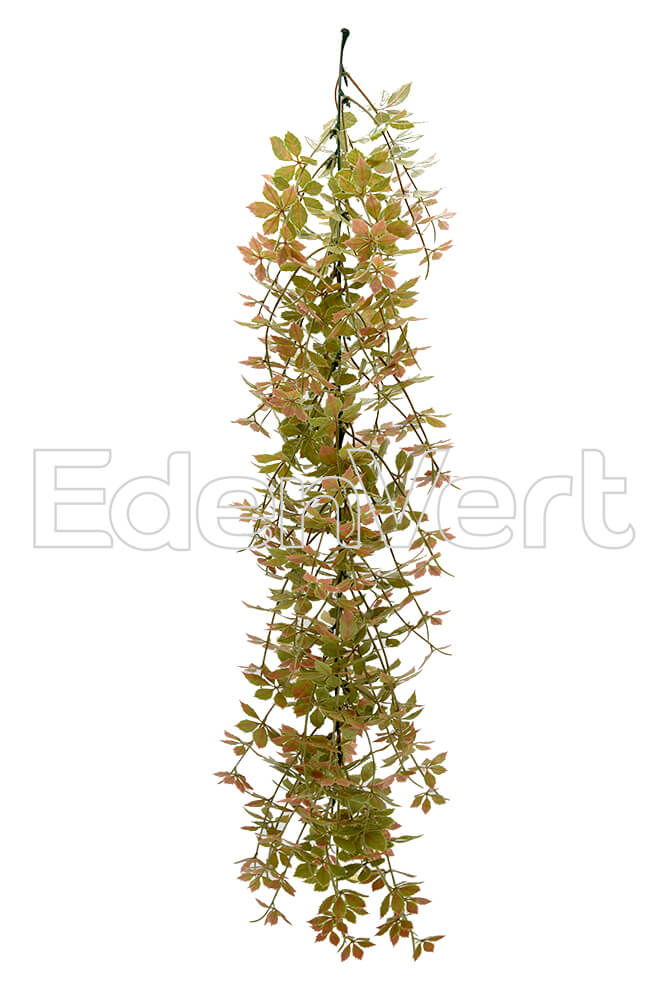 CCGT016 Gynostemma Pentaphyllum
Our artificial vines are incredibly durable, with the added benefit of being UV and waterproof, ensuring your decorations maintain their fresh appearance, both indoors and outdoors, even after long-term use.
Perfect for adding a touch of natural beauty to your home, parties, weddings, fences, gardens, water pipes, and LED lights, faux vines are easy to cut and bend for a custom fit. Plus, they're an absolute breeze to hang! Your guests won't be able to tell the difference between these and real vines thanks to their ultra-realistic look.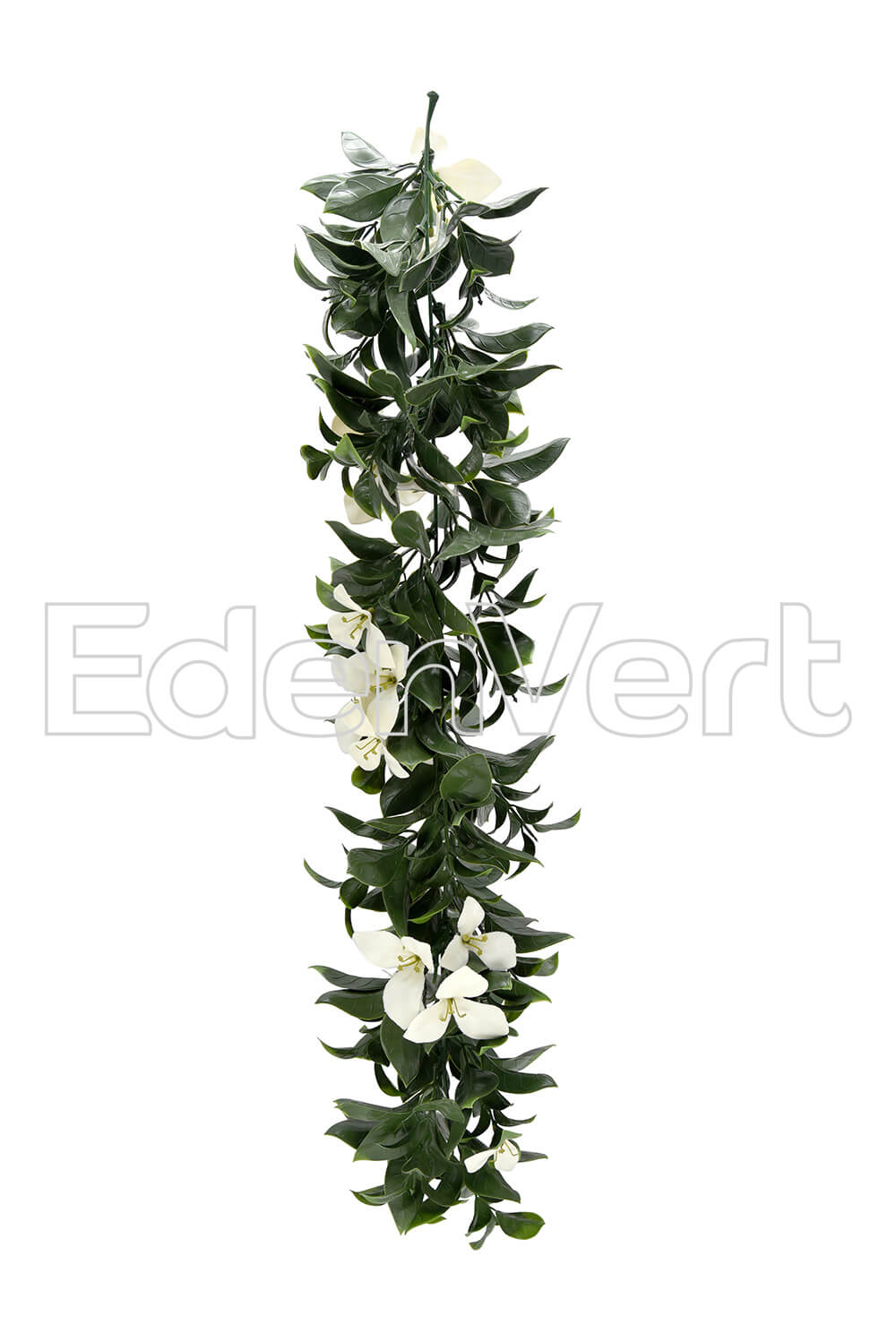 CCGT020W Gardenia White
Are you looking to spruce up your space with a modern vibe? CCGT020W artificial vine is the perfect solution! With its realistic texture, you can instantly create a cozy atmosphere and transform your home into a beautiful oasis.
Plus, it's incredibly versatile and can be used in a variety of ways. Hang it on the wall, wrap it around a light fixture, or even use it as a centerpiece. No matter how you style it, the CCGT020W artificial vine will take your decor to the next level.