6 valuable advantages of artificial plants

2021 10 28
It is everyone's dream to own a lush garden. But in terms of conservation, some environmental factors such as sunlight, pests, temperature, etc., will affect natural plants during the conservation process. The operational factors, including watering, pruning and weeding, will consume more time and energy.
It allows people to spend more time on maintenance instead of enjoying their garden. Therefore, only a few people can keep natural plants to decorate their homes or gardens. At this time, the advantages of artificial plants are highlighted.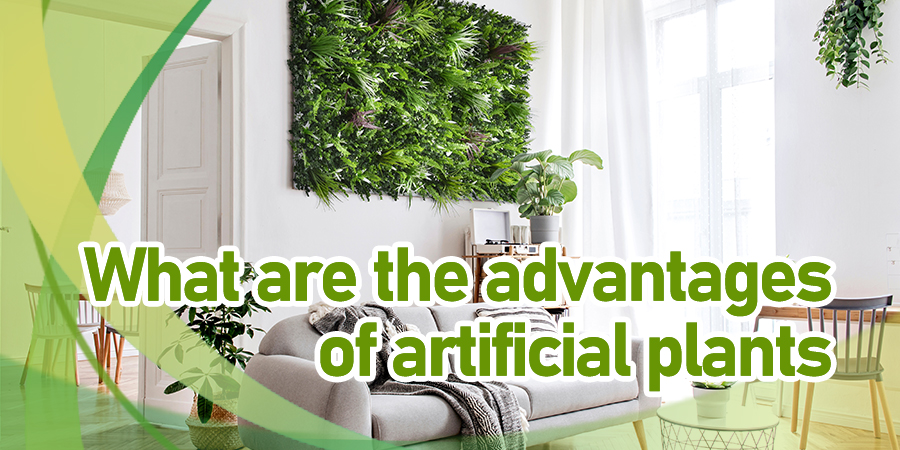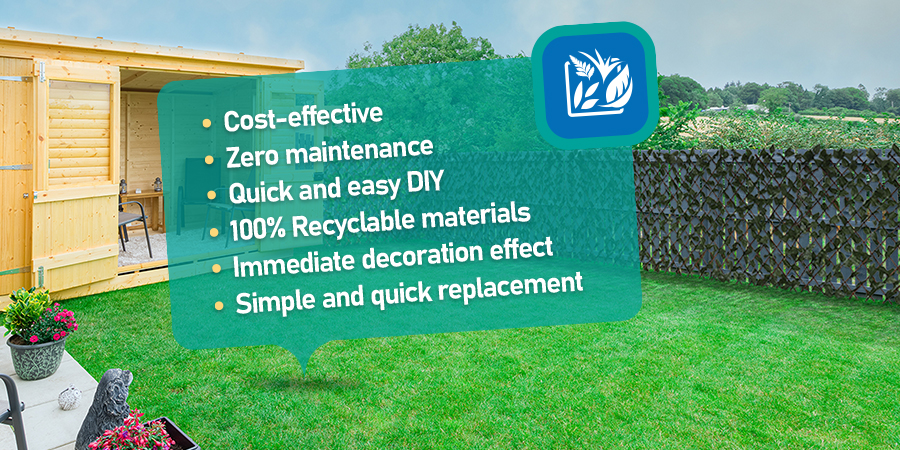 Cost-effective
As we all know time is money. The rule also works for artificial plants. Top advantages of fake plants are cost-effective and long-lasting, which can save your time and cost.
Many people wonder that whether they can opt for artificial plants. The answer is definitely "Yes", which considers advantages of artificial plants. Compared with real plants, it will be time-saving for artificial plants keep blossom and alive. Many business men find that it is straight-forward and affordable to keep artificial plants. Imagine that you have to prune, weed and water natural plants all the time without forgetting, otherwise they will get sick, withered or die.
But for an artificial plant, what you need to do is just enjoy the nature and beauty at your space. Therefore, if you compare the cost between real plant and artificial plant, considering the cost to maintain it on time and money, you will find how expensive it is to have a real plant, and outstanding advantages of artificial plants.
Zero maintenance
In comparison to natural plants, applying green wall and vertical garden with artificial plants require zero maintenance. This is a very special one among the advantages of artificial plants. As new research and technology developing, artificial plants become more realistic, long-lasting, UV resistant and fire retardant.
They do not need the large amount of irrigation required by real plants and they are an excellent water-saving substitute. You don't need to do anything to maintain it, just enjoy the nature and beauty. But for real plants, you need to spend a lot of time to maintenance it every week or even every day which takes quite time and efforts.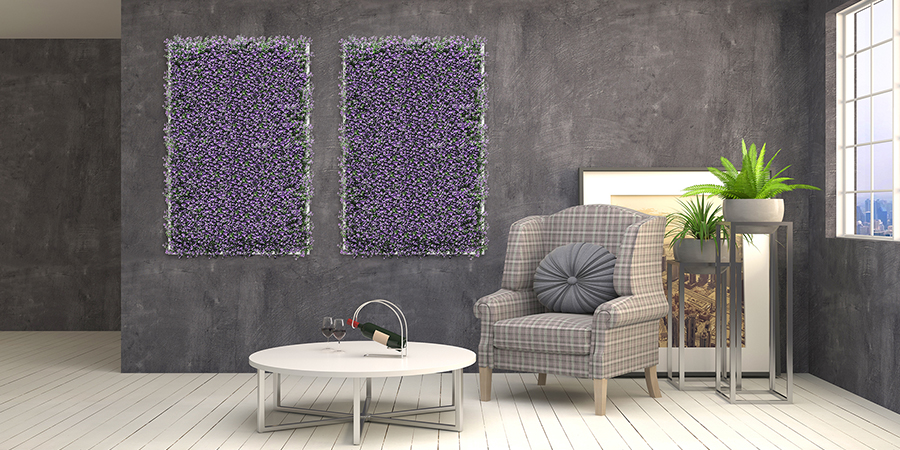 Quick and easy DIY
Another advantages of artificial plants are quick and easy DIY function. With artificial plants, you could decorate space by yourself easily, they can be as tall or short as you desire without waiting for them to grow up. What's more, there is no need to dig or prepare soil. In addition, you can combine different seasonal plants together, and build a DIY landscape as your wish, which is not the natural plant could offer for you.
Decoration with real plants would limit your action because they cannot be applied at a dark or poor light room. Moreover, most of them will be withered in winter. Therefore, you may have to repeat these decorations every year, which greatly reduces the fun of doing it yourself.
100% pure and recyclable materials
EdenVert produces artificial plants by using 100% pure and recyclable materials. Advantages of artificial plants make sure that when you want to change decorations, the process is common and will not have any damages to the environment. What's more, as some people are allergic to some elements which come from real plant, artificial plants seems more suitable to use because they are non-hypoallergenic, and safe and healthy to the families especially with children or elderly people.
Not only we have healthy and safe raw materials, but also we surpass reliable tests, such as SGS, the world's leading testing, inspection and certification company. What we want to give our customers are trusted products and perfect use feelings.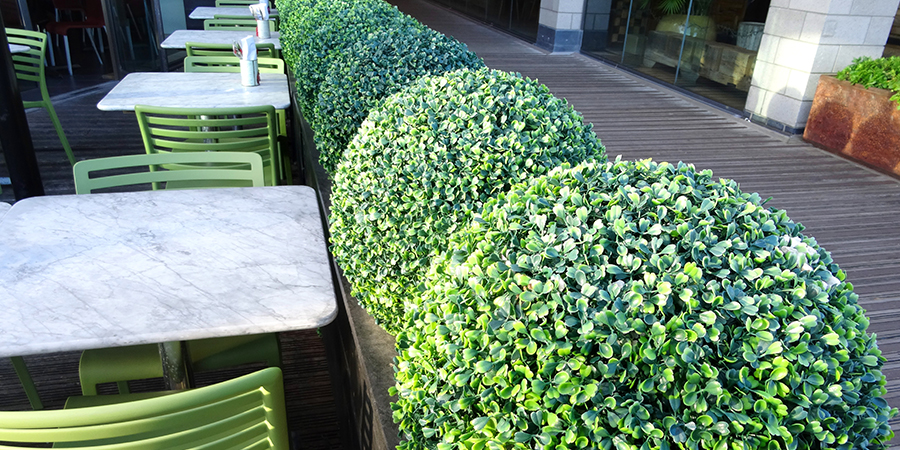 Immediate decoration effect
Here is one of advantages of artificial plants. While real plants require time to grow and take a shape, there is no need to wait the growth of artificial plants, you could enjoy the immediate decoration effect at the very first time.
What you can get from artificial plants supplier is the finished leaves with the best performance. But for natural plants, it needs to take a long time before it grow up. For example, in artificial vertical garden series, different kinds of leaves from different seasons could be combined. You can have your spring garden all year around, how attractive the advantages of artificial plants are!
Simple and quick replacement
Artificial plants are the best way to enhance the beauty and appeal of environment quickly and easily. These advantages of artificial plants make  fake plants special. For the replacement of artificial plants, the process is very simple, which indicates some important advantages of artificial plants. You can replace the artificial plants you want at any time. But for real plants, you need to consider a lot before changing them, like the time, cost, season, etc.
EdenVert has various advantages of artificial plants and offers a wide range on artificial plants, including artificial hedge mat, artificial vertical garden, artificial trellis and artificial ball, more than 200 kinds of products are available now.
You could flexibly change or combine different kind of leaves and flowers to keep fresh and beauty all year around. If you want to know more about how to choose high quality artificial plants, please click at https://www.eden-vert.com/news/how-to-choose-your-high-quality-artificial-plants-5factors/.
Artificial plants offer a wider and smarter selection for us. As one of the leading manufacturers of artificial plants, EdenVert offers more than 200 kinds of items on it right now. And our new products keep launching every month. If you have any questions, welcome to contact us by Telephone: +86 25 69811778 and Email: [email protected].